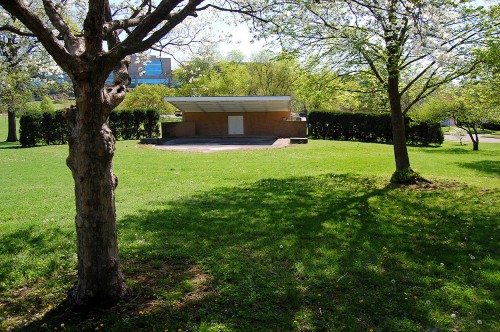 It won't be long before the trees on Cherry Hill are blooming and the grass will be turning green around Capaha Park's Municipal Band Shell.
Fred Lynch's blog in The Missourian had a Frony photo of a November 11, 1957, Veterans Day memorial service at what was described as "the newly-built bandshell in Capaha Park. What is interesting about Frony's photo is how tiny Southeast Missouri Hospital looked in the background.
[Style note: The Missourian's story has it spelled as one word – bandshell – but I see it's spelled as both one and two words. I'll go with two, which makes my spellchecker happier.]
It's been years since I was at a concert at Capaha Park, but here's what a Jackson's band concert looked like last summer.
You can click on the photo to make it larger if you've forgotten what green grass looks like.