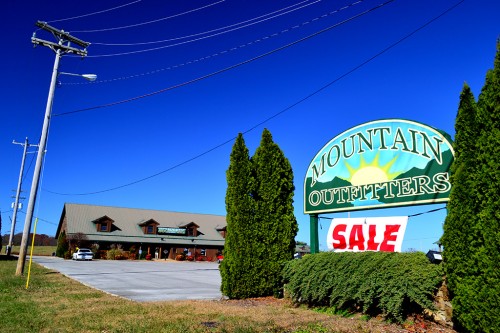 I've hinted that my 2000 Honda Odyssey is getting a bit long in the tooth. When I was in Cape the summer of 2011, I had to have a rebuilt transmission dropped into the van by LeGrand Bros. Transmissions for $3,498.34. This trip home, I felt an unusual vibration in the front end. Plaza Tire was enriched by $700 to replace the left front axle (I sort of like the idea of my front wheels staying on at 75 mph), new struts and an alignment. It sure made the car ride much better.
About 10 miles south of Manchester, Tenn., on the Friday I headed back to Florida, my Check Engine light came on. That didn't scare me because my catalytic converter is overdue for replacement. Then the TCS (Traction Control System) light came on. That's not what you want to see if you are going to have to go over the Eastern Continental Divide, but the car was running fine and I soldiered on to the peak of Monteagle Pass in Tennessee (elevation 1,923 feet).
I pulled into the parking lot of one of my favorite stores, Mountain Outfitters, and called LeGrand for advice (I have an extended warranty). They suggested I take it to one of the shops in their nationwide network. Unfortunately, they didn't show any in my next big town, Chattanooga. They said it would be a good idea to see if anyone could read the computer error codes that turned the light on to see if the problem was serious. (You can click on the photos to make them larger.)
Monteagle Tire & Auto Service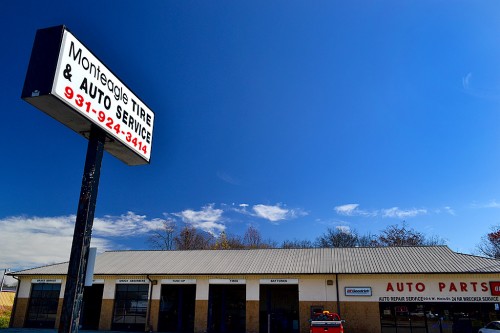 Fortunately, right across the street was Monteagle Tire and Auto Service. I had stopped in there on an earlier trip when the van was mysteriously blowing fuses that would cause the car not to shift out of park, would keep the cruise control from working and would black out the brake lights.
I walked up to the counter and asked if somebody could read my error codes. A nice guy pulled my car into the bay, hooked up a gizmo under the dash and promptly reported that the only code showing was for the converter. He reset the warning lights and backed the car out. With some trepidation, I asked, "How much do I owe you>"
Let's put this in perspective. If I had pulled into a Honda dealership, that three-minute process would have cost me $95 plus tax (based on experience). Here I am, on a mountain in Tennessee, miles from a big city and in a vehicle with Florida tags. If that's not a license to steal, I don't know what is.
Nice Guy shrugged his shoulders and said, "Have a Happy Thanksgiving." I slipped him a twenty and felt fortunate.
Looking for lunch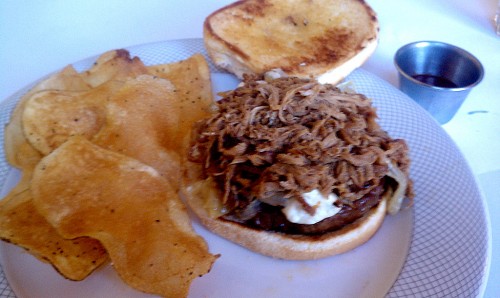 With the car problem out of the way (I hoped), I poked around the Mountain Outfitters. If I lived where it was cold, I'd have walked out with lots of cool stuff, but temptation was averted. I asked the cashier if there was a good place to eat other than the Smoke House, which used to be good but had been disappointing the past couple of stops.
He recommended Dave's Modern Tavern, just east of the Interstate by about a mile. He liked their fried green tomato BLT, which would have pleased Wife Lila, but isn't my thing. His second choice was the Oink Moo Burger, a Hereford patty topped with pulled pork, caramelized onions and Gorgonzola cheese. Huge homemade potato chips came as a side. Instead of drenching the pulled pork with BBQ sauce, it was served as a side. The sandwich was WONDERFUL. Juicy without being sloppy. When I'm hungry, I'm more interested in eating than pictures, so I made do with this semi-fuzzy shot with my cellphone.
I ordered a cup of lobster bisque for an appetizer. It's described as having a "hint" of brandy. If I had ordered a bowl, I'd have probably blown over the legal limit if I'd have been pulled over.
Donna Smith of Monteagle Tire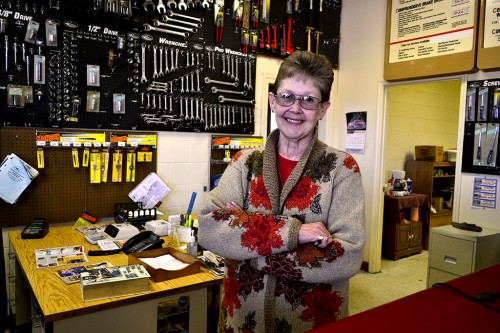 On the way out of town, I stopped back at Monteagle Tire to tell owner Donna Smith how much I appreciated their great service. She said that she and her husband moved to Monteagle in 1987 and opened the service shop about 10 years ago. When he died, she stopped providing wrecker service, but the store is spotless, well-stocked and her employees are friendly and helpful.
All of the delays cut into the time I would usually have spent stopping at Larry's Army / Navy at the next exit down. There are plenty of excuses to pull your car over to let it cool down after the long climb through the Pass.