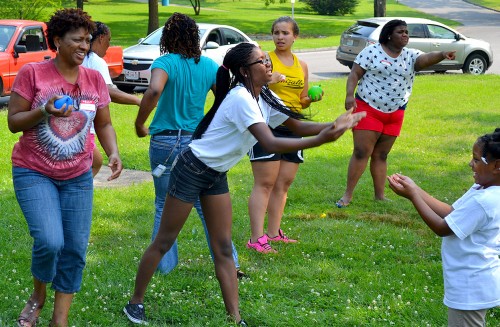 It may look strange that I pick this time of year to run photos of people frolicking in Capaha Park, but I'm editing a commemorative booklet on the Nettie Hopper Spicer Family Reunion that took place over the Fourth of July holiday in 2014.
The folks going through strange contortions are playing catch with water-filled balloons. They include Latisha McCray, Hannah Sterling, Diane Taylor, Sean Mason, Alyssa Nunley, Haley Conner, Jennette Haley Jenkins, Pat Young and Zipporah Jenkins.
Photo gallery of water balloon toss
Click on any photo to make it larger, then use your arrow keys to move through the gallery.