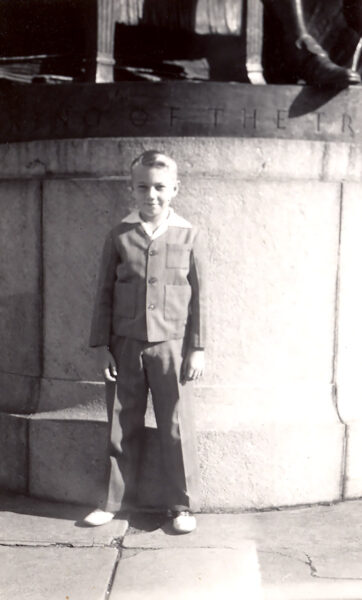 Troas (Bones) Joiner was the Joiner in Steinhoff, Kirkwood & Joiner Construction Co. that built roads and bridges all over the region. Bones and Lil, as we called her, had a son William who was about six years older than me.
He was Billy, which morphed into Bill, much like I tried to shed Kenny for Ken when I got older and left town. Because of our age difference, we didn't hang out together much.
I don't know where these photos were taken, but it must have been someplace special for us to dress up like this. I look like I'm about two or three.
Bill died October 9, 2020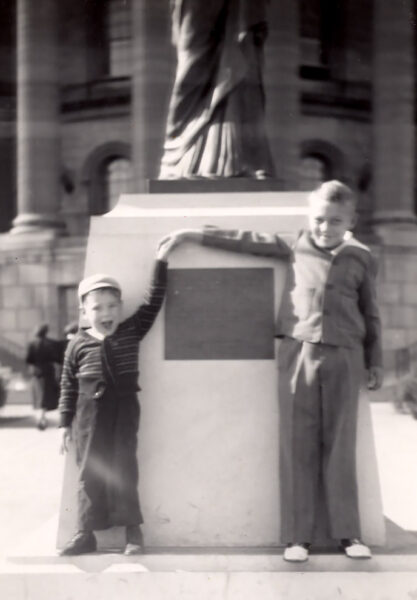 William "Bill" Troas Joiner, 79, of Cape Girardeau passed away Friday, Oct. 9, 2020, at Heartland Care and Rehab.
He was born May 27, 1941, to Troas and Lillian Sharp Joiner.
He was a graduate of Southeast Missouri State University and owner of Solar Pools, Inc.
Bill was a member of Good Shepherd Lutheran Church. He was a sports car enthusiast, enjoyed watching Cardinals baseball and loved the barbecue from Pilot House.
He is survived by cousins, Larry Bonnell and Susan Hanvy.
I saw him at his son's funeral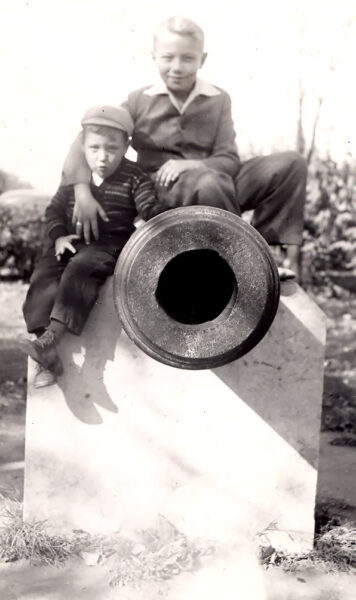 He was preceded in death by his parents and his son, William Troas Joiner II.
Visitation will be from 10 to 11 a.m. Wednesday at Good Shepherd Lutheran Church.
Funeral will follow at 11 a.m. Wednesday at the church, with Pastor Weston Wildauer officiating. Burial will follow at Cape County Memorial Park Cemetery.
A very special "thank you" to Heartland Care and Rehab and Crown Hospice for the loving and compassionate care that was given to Bill.
Memorial contributions may be given to Crown Hospice.
Ford and Sons Funeral Home is in charge of arrangements.
We took my first plane ride together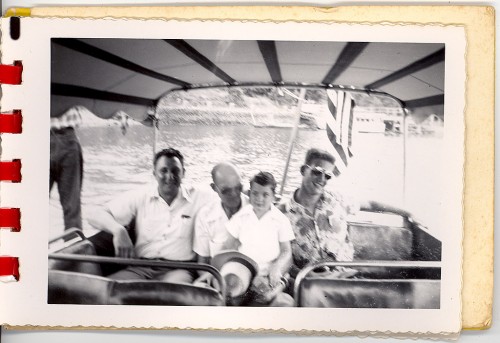 I did a blog post in 2014 about a seaplane ride on the Lake of the Ozarks, probably around 1952. That's Bones, Dad, me, and Billy (he hadn't become Bill yet). By this time, he had adopted his signature buzz cut hairstyle. Dad was sporting the hairstyle that I would follow not too many years in the future.