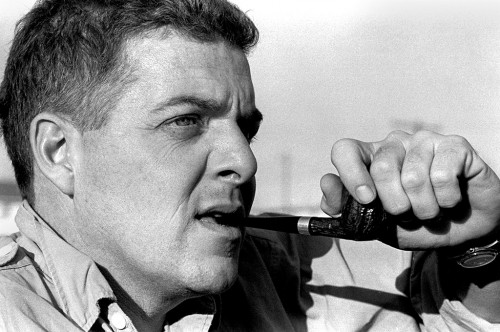 I've run a picture of Missourian Sports Editor Chuck Murdoch a couple of times: here and here. The first time I did, some of his relatives ran across it and left the following comments
Judy Weiss: "Chuck was husband's uncle. I had not seen that picture before. Thanks!"
Norman Weiss: "Unfortunately cancer took my Uncle Chuck's life but many great memories remain. Trivia about my Uncle Chuck before he became a sports writer, he was a St. Louis Cop."
L. Louton: "Oh wow, just stumbled across this article – Chuck Murdoch was my grandpa. It puts a smile on my face to see such a great pic of him!"
Cara Murdoch: Would you be able to send those photos of Dad(Chuck)? I would love to get copies! And, of course, my little sister, Terri and little brother, Roy. Any of Mike(big brother)?
Chuck's kids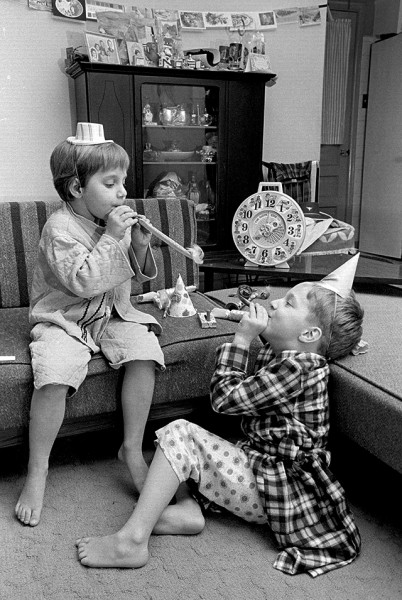 I KNEW I had some pictures I had taken of Chuck's kids for a New Year's Eve illustration.
Let's set the record straight: I was lousy at shooting illustrations and setting up photos in general. These hokey photos prove it. (Click on the photos to make them larger.)
The microfilm copy of the December 31, 1966, newspaper was missing part of the caption, but the part you could read said "Terri, 5, and Roy, 4, children of Mr. and Mrs. Charles W. Murdoch, 106 Edgewood, thought it would be great fun to practice for the arrival of a new year. At 8 o'clock Terri and Roy were going strong."
Midnight was a different story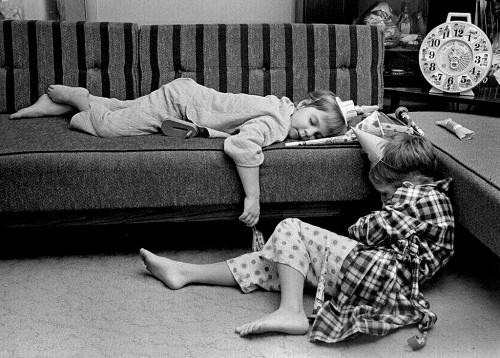 "But as the clock ticked off the minutes and hours, eyes got heavier and by midnight the sandman had called. Well, maybe next year will be different and sleep won't be so overwhelming."
A favorite sports editor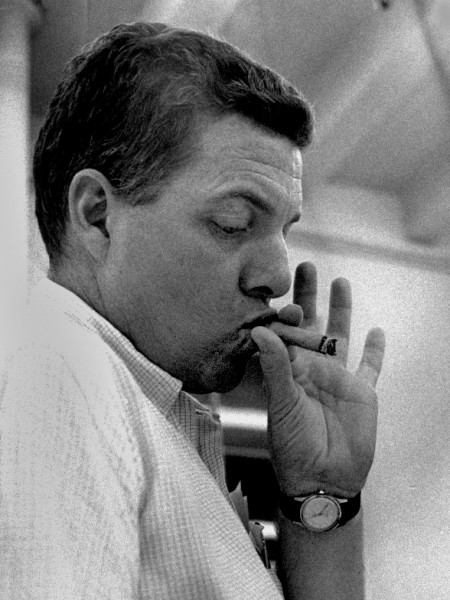 Chuck was one of my favorite sports editors. To be frank, most sports editors fit into one of two categories: former high school athletes wanting to relive their glory days or ones who were dumber than a packet of possums.
The latter would drive us crazy. One of them would send you out on the most hackneyed situation with an assignment sheet that would invariably read, "Avoid cliche shot."
Another one couldn't read a sport schedule. The photographer would show up at where an event was supposed to be held and find out that it wasn't at THAT field or on that date. We couldn't dope out how a couple of thousand spectators could manage to figure out where the game was being played, but the sports editor couldn't.
Chuck was easy to work with, tried to get me as many $5 assignments as he could sneak by jBlue, and didn't take himself or his job too seriously.
Gentlemanly politically incorrect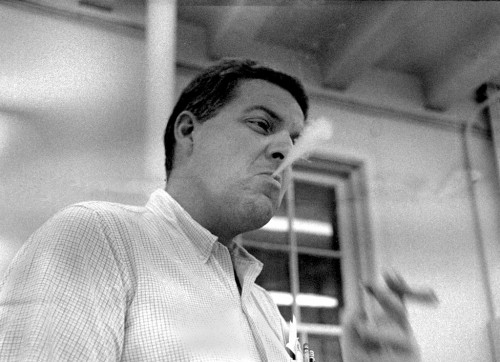 Much of what Chuck's persona wouldn't pass today's politically correctness, but he was careful about his language around "the ladies" in the office. He COULD fog up the place with his cigar, though.
His watch says 11:20. If it's AM, that means he has wrapped up his section for today's deadline and he's wandering around kibitzing; if it's PM, then we've both made it back to the office after covering a game. I doubt that's the case. I would have had to go home to process the film before going back to the office to drop off the prints so Chuck would have them when he came in around 4:30 in the morning. With those kind of hours, I doubt he was hanging around in the evening. He'd been banging out sports stories for so long he wouldn't have been staying up late agonizing over every word.
A technical side note: the pictures of Chuck were taken with the half-frame camera I carried for "goofing around." It shot two photos in a normal 35mm frame, so I could get 72 shots out of a 36-exposure roll. The trade-off was that the quality was only half as good. On top of that, this roll had some uneven development streaks. I guess it would be the equivalent of taking photos with a cellphone camera instead of a real camera these days: you sacrifice some quality for convenience.