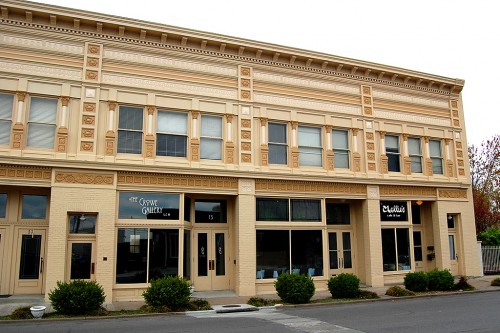 What has been called the "Klostermann Block" never flew above my radar. I guess I never had any business there.
The building on the west side of Spanish Street south of Independence is on the National Register of Historic Places for some of its unique features. If you are interested in Cape history and architecture, it's worth a read.
Who was Klostermann?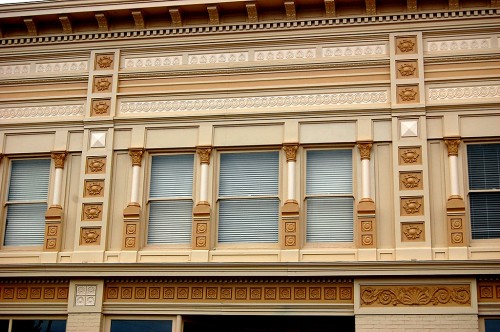 More interesting to me than the building is Louis F. Klostermann, who was born in Germany in 1837. He arrived in Cincinnati in the 1850's and clerked in a dry goods store there. He came to Cape in 1860 and was wounded in the Battle of Vicksburg in 1862. He returned to Cape and was appointed postmaster. In 1882, he was one of 18 prominent citizens who formed the Cape Girardeau Building and Loan Association.
He served as State Representative in 1884 and 1885. When he returned from doing that, he bought Rockport Hall, the mansion of Josef Hoche on South Spanish. It was torn down in the 1930s to build the Knights of Columbus building.
In 1887, he purchased all the assets of Warren and Bierwirth Manufacturing and Merchandising Company on Spanish Street. He began operating a store there as the "Bee" Store, which was described as "one of Cape Girardeau's chief mercantile establishments" in 1915. He also owned the former Cape Girardeau Woolen Mill which generated the first electric power in town.
He invested in several manufacturing enterprises, including the Cape Girardeau Box and Veneer Company and the Cape Girardeau Foundry.
This building is all that is left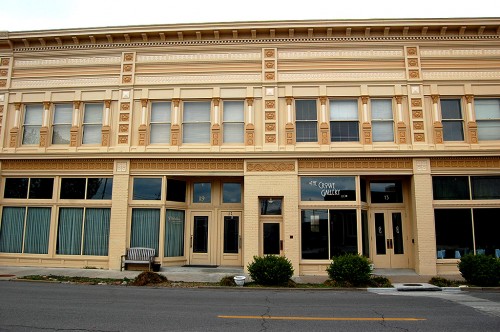 After the turn of the century, he built the the commercial block next to his "Bee" Store for rental purposes. He had the old mill building enlarged into a modern factory which became the Ely and Walker Shirt Factory Number 2. He invested heavily in the Cape Girardeau Water and Electric Light Company and in the 1906 Southeast Missouri Trust Company. After his death in 1909, his widow continued his commercial activity through 1929, when she sold the buildings.
Of all the buildings associated with Louis Klostermann, only his rental building here remains. His home was demolished for the KC Hall, his Bee Store was destroyed by fire in 1989 and his factory burned in 1913.