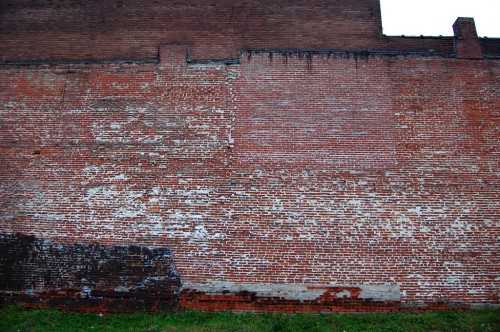 What you're looking at on the east side of the Broadway Theater is the ghost of Shakey's Pizza Parlor. Notice the outline of the chimneys and the roofing tar.
It took a little time to figure out what had been there because the 1968 City Directory didn't have a listing for the Broadway Theater, but it DID have Shakey's Pizza Parlor (Rivermart, Inc.) at 801 Broadway. The 1979 directory listed both businesses.
Pair charged in Arson in 1981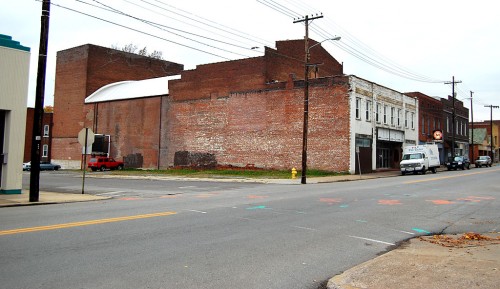 The front page of the May 24, 1981, Missourian showed a photo of Shakey's Pizza with a story that said that two Cape Girardeau men were charged with arson and burglary as the result of a fire that heavily damaged Shakey's Pizza Parlor at 801 Broadway early Saturday morning. I won't name the two because I didn't bother to track the outcome of the case.
Sgt. Jack Reubel, a special arson investigator … said there were "five points of origin of fire" in the basement and dining area of the pizza parlor. The resulting fire heavily damaged the rear areas of the basement and dining area and caused extensive smoke damage to the upstairs portion of the building, according to firefighters.
Shakey's and Broadway sold in 1985