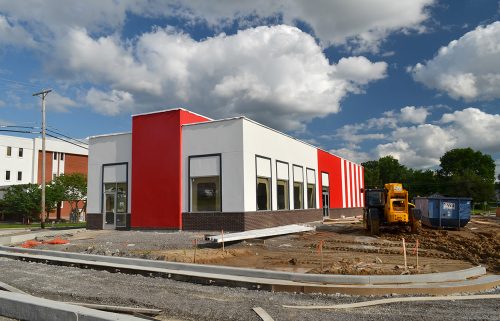 After I ran pictures of a closed KFC at the corner of William and Sheridan, a reader asked if it was going to reopen and, if so, when?
I can't answer the latter part of the question, but I drove by there Sunday and see they are making good progress on yanking it out of the ground. Looks like the big challenge will be pouring the parking lots and finishing the interior.
KFC photo gallery
Click on any photo to make it larger, then use your arrow keys to move through the images.