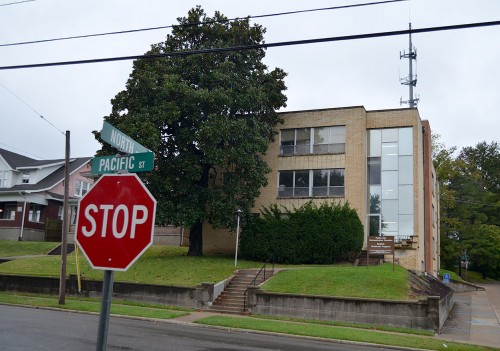 The building at 347 North Pacific was purchased by Southeast Missouri State University in 1980, but I'll always remember it as Dorington Apartments, the place where Carol Klarsfeld lived.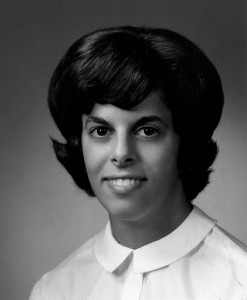 Carol was a tiny little thing who was always up for an adventure. There was a tale that she put more miles on her mother's car than she was supposed to. Having a logical mind, she thought, "The speedometer counts up when the car is going forward, so it should count backward if the car is going in reverse."
The prospect of driving many miles in reverse didn't seem practical, so she jacked up the rear of the car, put it in gear and gunned it. Her logical skills far surpassed her mechanical skills unfortunately. In the story I heard, the jack slipped and the car took off at high speed in reverse.
When she and her mother moved from a ranch house to the Dorington Apartments, Carol was afraid that her neighbors would keep an eye on her and rat her out if she came in late or engaged in other shenanigans. She quickly found out that apartment dwellers are more anonymous than people who live in houses.
History of 437 North Pacific
I wasn't able to find out when Carol's apartment was built, but a search through Missourian archives turned up information about some of the people who lived at that address, most notably R.B. Potashnick and his family. Here's a sampling of stories. Longer one contain links for more information.
January 29, 1926 – Mrs. C.W. Stehr is confined to her home suffering from injuries received when she fell on the ice in front of her home, 347 North Pacific Street, her right wrist broken in two places.
October 19, 1926 – Mrs. Farnham Clark, who has been visiting Miss Lucille Buck of 347 North Pacific for several days, left today for her home in Menoninee, Wis.
August 11, 1931 – Miss Lucille Bock and Herbert Bock, 347 North Pacific, left today for a motor trip to New Orleans and other points in the South.
October 24, 1932 – Miss Marie Kinder, 343 North Pacific Street, and Robert Richards, 347 North Pacific Street, spend several days with friends in LaSalle, Ill. Mr. Richards also transacted business while away. (There's another brief that says "Almost every night the young people of Cape Girardeau are driving out Sprigg Street to Blue Hole for delicious sandwiches and soft drinks.")
Why we vaccinate kids today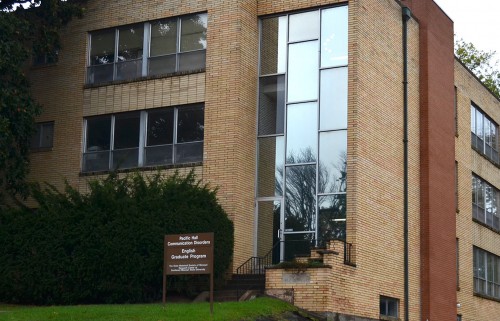 January 31, 1934 – Today's contagious disease list in Cape Girardeau contained nine new names, eight measles cases and one of chicken pox being reported to City Health Officer Henry Haman, Jr. The measles cases are Mason Martin, Red Star suburb; David Phillipson, 228 North Frederick Street; Bobby Johnson, 545 South Benton Street; Jimmy Bauerle, 916 Good Hope Street; David Samuels, 123 North Spanish Street; Mary Potashnick, 347 North Pacific Street; Bobby Adams, Perryville Road; and Landess Mills, 102 North Ellis Street. Virginia Hughes, 118 North Frederick Street, has chicken pox.
June 14, 1938 – Mr. and Mrs. R.B. Potashnick, daughters Mary and Ann, 347 North Pacific Street, Mrs. Ben Vinyard, 322 North Pacific Street, Mrs. Geraldine Young, 331 Bellvue Street, and Don Black, 316 Bellvue Street, spent Monday in St. Louis and attended the Municipal Opera that night. Mr. Potashnick remained on business.
February 6, 1939 – R.B. Potashnick, a contractor, 347 North Pacific Street, spent the weekend at his home here and returned to St. Louis today on business. Mr. Potashnick last Friday was awarded a contract, aggregating over $414,000 for construction of Rural Electrification Administration project lines in the vicinity of Macon. He was recently given a contract for constructing a similar project in Elsinore and district.
September 13, 1951 – A chauffeur-driven 1950 Cadillac sedan and a 1939 Buick collided at the intersection of Hopper Road and Kingshighway Wednesday. Both automobiles were damaged. The Cadillac was owned by R.B. Potashnick, 347 North Pacific Street, and driven by Joe Nelson of 605 Merriwether Street. The Buick was driven by Ben Seitze, 1514 North Rand Street.
June 8, 1962 – The second fire within 48 hours broke out this morning at the R.B. Potashnick home, 347 North Pacific Street. The original fire caused damage estimated at $75,000 to $100,000. Chief Lewis, commenting on the [first] fire, said when firemen arrived at the house a big hole had already burned through the living room floor and a radiator had fallen through to the basement. Mr. Potashnick, a widely-known contractor whose company has handled many multi-million dollar projects throughout the country, came from St. Louis to survey the damage, but later left for Georgia on business. Mrs. Potashnick was scheduled to arrive from Ohio today.
April 2, 1968 – About $100 in underclothing was stolen from a basement clothesline in an apartment belonging to Mrs. Wayne Nations, 347 North Pacific.
November 14, 1980 – The Dorington Apartments, 347 North Pacific Street, will soon house classes in the SEMO State University's College of Business. The university purchased the structure this week for just over $300,000.