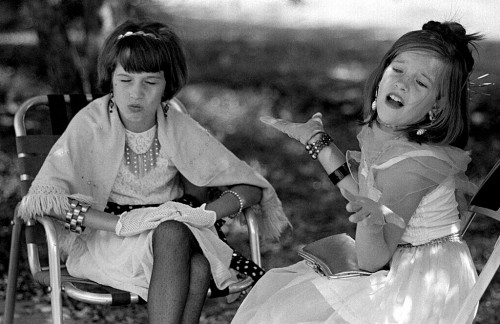 Cape's a pretty conservative town (home to Rush Limbaugh and Terry Jones), so it shouldn't surprise you that it had an active Tea Party all the way back in 1967.
No, not the political Tea Party, the lower case tea party where little girls dress up in their mother's clothes. The Missourian ran four of these photos in the August 22, 1967, edition. The cutline, paraphrased, said, At a a dress-up tea party this week, the eye of the camera caught a group of little girls in the act of being their mothers. In the first and second photographs, Kimberly Bowers, left, and Ginger Minton actively engage in conversation.
Kimberly and Ginger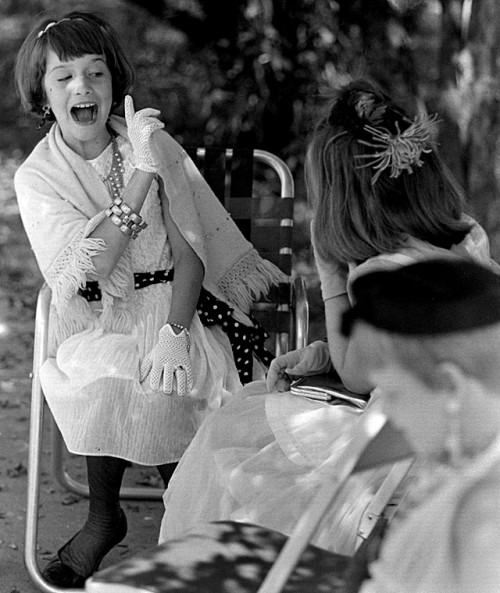 The conversation continues.
Shari Minton and April Farrar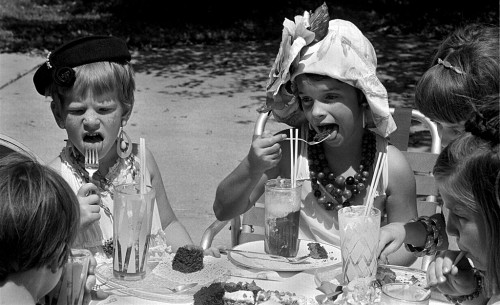 In the third photograph, Shari Minton and April Farrar are shown partaking in party fare between sentences.
Perfecting the heel-slip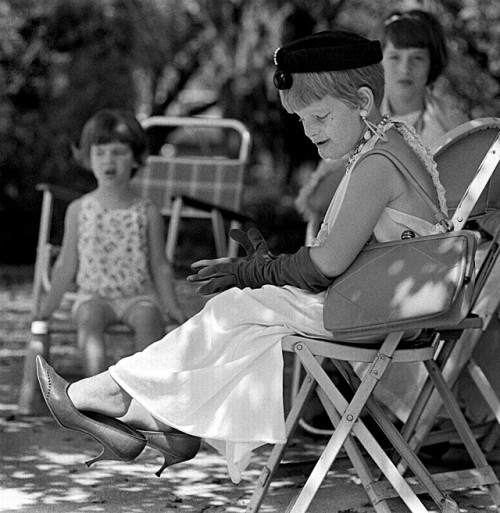 Shari, demonstrates the popular tea-time habit of slipping-the-heel-out-of-the-shoe. April and Allison Farrar, daughters of Maj. and Mrs. B.F. Farrar of Washington, D.C., are here to visit their grandparents, Mr. and Mrs. Frank Farrar, and their great-aunt, Miss Verda Farrar, who held the party on the lawn of her home at 2500 Ranchito. Ginger and Shari Minton, daughters of Mr. and Mrs. Robert Minton of New Orleans, are here to visit their grandparents, Mr. and Mrs. Robert Minton. Kimberly Bowers is the daughter of Mr. and Mrs. James Bowers, Cape Girardeau.
Tea Party Photo Gallery
Getting twenty bucks worth of photos in the paper put a spring in my step, but I had a few more shots that were cute. You're getting them for free. Click on any photo to make it larger, then click on the left or right side to move through the gallery.