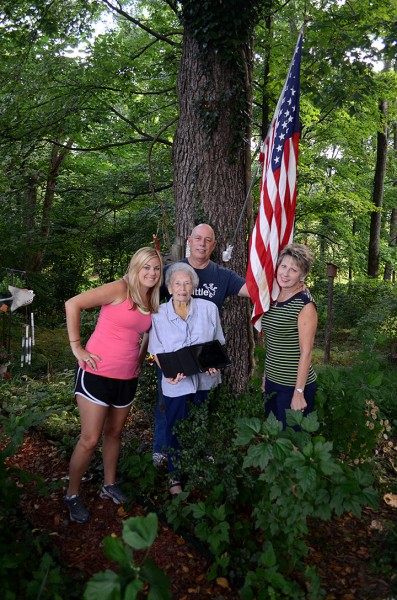 Mother decided several years ago that a birthDAY in October wasn't enough: she wanted a birthday season. Well, she has outdone herself this year.
Wife Lila, Friend Anne and I descended on her in late June. It's past mid-July and I'm still in town. I have to head out to Ohio to do a photo exhibit and a couple of presentations, then (if there are no hurricanes headed to Florida), I'm headed back to Cape to work on some more projects.
Several years back, we gave Mother an iPad to replace her obsolete WebTV. It has become her favorite toy. Son Matt had a newer iPad he wanted to upgrade, so he let Brother Mark and me pick it up cheaply, then he offered to kick in a share of it for his birthday season gift. Her old model was WI-fi only, so she couldn't use it when she was at Kentucky Lake unless she cruised around looking for hot spots. (For the digitally uninitiated, a hot spot is a place where you can pick up someone's unsecured internet connection. It has nothing to do with the place across the river from Cape.) The new one can run off cellular service.
The new one will let her do Facetime with her grandkids, too. (If we can ever get it set up. Mark spent half the afternoon trying to get her Apple ID working.)
"It's a bleeping lawnmower shed"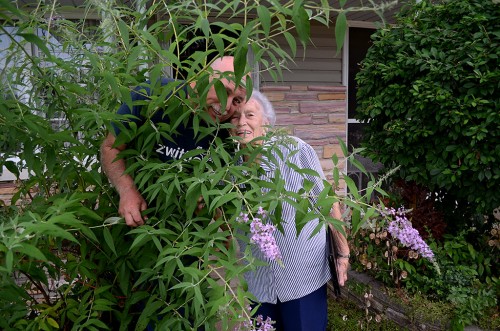 The Tulsa branch of the Steinhoff Family: Amy, David and Diane, came into town because David had this crazy idea that mother needed a shed to hold her riding lawnmower. Mark came down from St. Louis so he could join me in chanting "It's a bleeping lawnmower shed, for bleep's sake." David, you see, has never found a project he couldn't over-engineer.
To keep him from building some kind of teak and mahogany Taj Mahal,  I found a $144 10x10x8 soft-sided shed the instructions said could be put together in two hours by 2+ people. The catch was that you had to have the right 2+ people whose names were not Steinhoff. You'll get the full Shed in a Box story later if I can bring myself to relive the experience.
Amy and Mother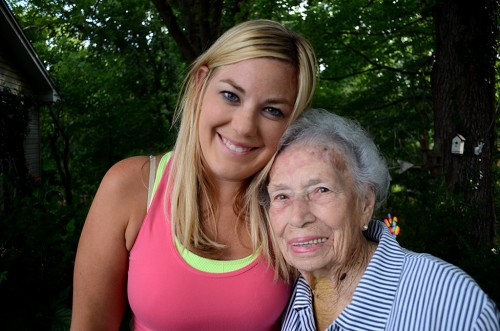 Mother timed the demise of her microwave oven to coincide with a houseful of guests. Faced with imminent starvation, the Tulsa Branch came up with a new microwave for Early Birthday Season. Amy, an accomplished shopper, aided in the search.
There is a rumor that other Florida Steinhoffs may be landing just about the time I depart (assuming I ever do). If the sheets ever get cold in Cape, she says she may jet out to see Granddaughter Kim's new home in Austin.
No telling what she expects us to do with her 92cd rolls around on October 17. I guess I should start looking around for someplace she can go skydiving. (As always, you can click on the photos to make them larger.)