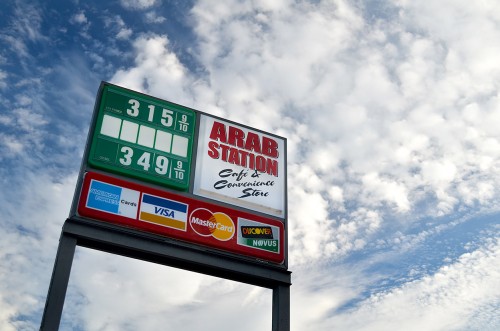 While cruising around, down and through Stoddard, Wayne and Bollinger counties looking for what was left of the Dark Cypress, I spotted a road sign that said ARAB – X Miles. (Of course, if you are from these parts, you pronounce it A-RAB.)
How could I not go to one of those interesting place names that Missouri has in abundance? When we got to the intersection of Highway 51, Highway C (which runs east to Advance) and Highway P (which runs west toward Lowndes and Greenville), we had arrived at downtown Arab, which consists of Arab Station.
Mother looked at the place a minute and said, "I've been here before. I met one of my friends here one morning. She said the deer hunters all come here for breakfast. We were disappointed that not many of them showed up that morning."
I thought it was probably better that I not ask why Mother and her friend were stalking deer hunters in A-RAB.
Where did the name come from?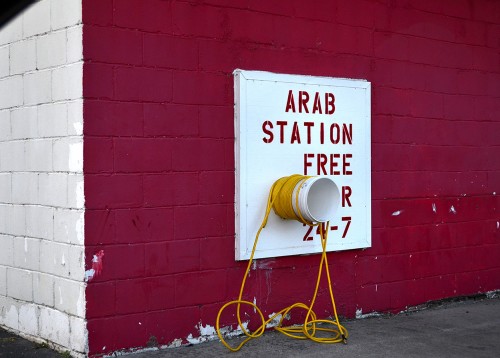 Wikipedia, which references Paul Corbin's Reflections from Missouri Mud, said the community was founded in 1908 and received its name from the city of Arab, Alabama.
When I looked up the Alabama town, Wikipedia said "The name of the town was an unintentional misspelling by the U.S. Postal Service in 1882 of the city's intended name, taken from Arad Thompson, the son of the town founder and first postmaster Stephen Tuttle Thompson. Two other names for the town were sent to the Postal Service for consideration: "Ink" and "Bird."
Mayme L. Hamlett's Place Names of Six Southeast Counties of Missouri tells a slightly different story: "A post office established in 1908 in the eastern part of Jefferson Township by Jasper Cooper of Bollinger County, interested in a chain of stores. Later the Cooper Store was moved about three miles southwest to the present site of Arab where Peter Stilts and Grisham Mercantile Company had a store. Several names were sent to the post office authorities who accepted Arab; but what prompted its suggestion is not remembered. Marvin Clubb was the first postmaster."
The Missouri Arab, Wikipedia added, "The community was probably initially founded for the purposes of postal delivery with the mail gathered twice a week from Zalma and delivered to Arab by horseback. Arab was originally located in Wayne County; in 1943, the post office and community were moved four miles away to extreme southern Bollinger County.
"In 2000 the population of Arab was 7, all members of the same family. Arab is home to the Arab Station, a convenience store that in addition to selling small selections of groceries and cigarettes and alcohol, also consists of a deli that serves pizza and a bait shop."