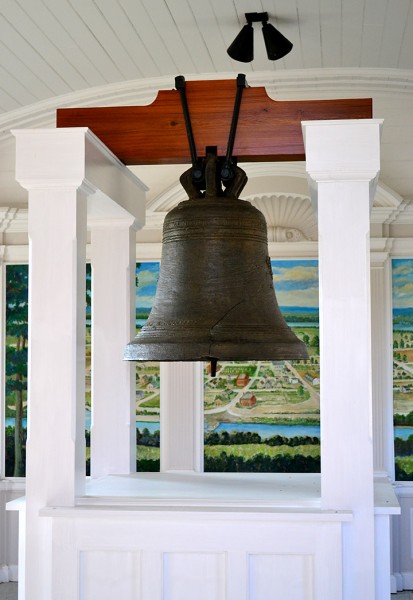 Bill Nowell of Nowell's Camera shop invited Girlfriend Lila and me to go on a ramble to Ste. Genevieve one weekend in 1966 or 1967. On the way, we stopped to see the Liberty Bell of the West. Back in those days, you could walk right up to it and give it a ring or two. Today, you have to push a button that causes a door to open, and you have to look through bars.
The bell was given by King Louis XV of France to the Catholic Church of the Illinois Country in 1741. The people of Kaskaskia rang it in celebration after American General George Rogers Clark occupied the town on July 4, 1778.
Photo gallery of the Liberty Bell in 2012
I haven't run across the negatives from the Nowell trip, but here are some photos from 2012. Click on any photo to make it larger, then use your arrow keys to move through the gallery.