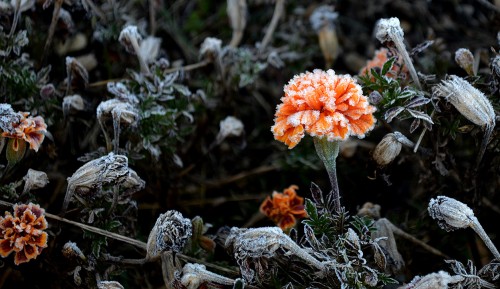 When I walked out of my room at the motel where I'm staying in Athens, Ohio, I had an unpleasant surprise: my car was encased in a solid sheet of ice.
What is on the back of my van?
I spotted the housekeeper who throws me new towels every morning coming across the parking lot. She's a friendly sort.
Leading her around to the back of my van, I asked, "What do you see on the back of the car?"
She looked at the car, then at me, and shot me a confused look.
This is against the law
"That's a Florida license tag on this vehicle," I clarified. "Don't you folks in Ohio know that it's against the law for a Florida vehicle to be covered in ice?"
She laughed, but it was a nervous kind of laugh.
I wonder if I'll have new housekeeper in the morning?
Since I didn't have Friend Jan along to scrape the ice off the windows, I just let the engine run for about 10 minutes, then scraped the ice off the mirrors with a credit card.