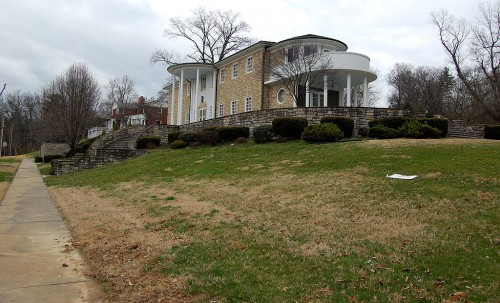 When you wanted to impress visitors from out of town with the homes in Cape Girardeau, there's one place you'd always take them – The Boat House at the corner of West End Blvd. and Highland Dr., across from Capaha Park.
Looks like a river boat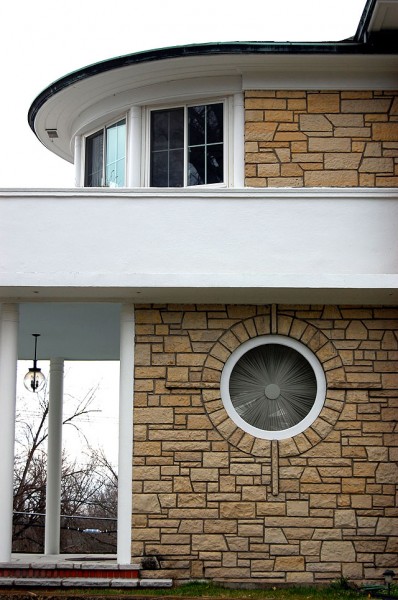 The two-story, 115-foot–long house was designed to look like a Mississippi River boat when it was built for Mr. and Mrs. Eddie Erlbacher in 1941-42. Mr. Erlbacher was a world-renowned boat builder and he wanted his home to reflect his work.
Limestone stairs look like flowing water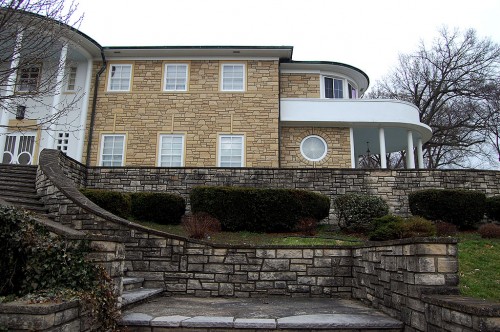 Despite the fact that I shot 119 frames from every angle I could without going onto private property, I don't think I got the definitive photo that captures the special feel of the house.
Maybe it won't be a cold and windy day with rain threatening the next time I shoot it.
Photo gallery of The Boat House
Click on any photo to make it larger, then click on the left or right side of the image to move through the gallery