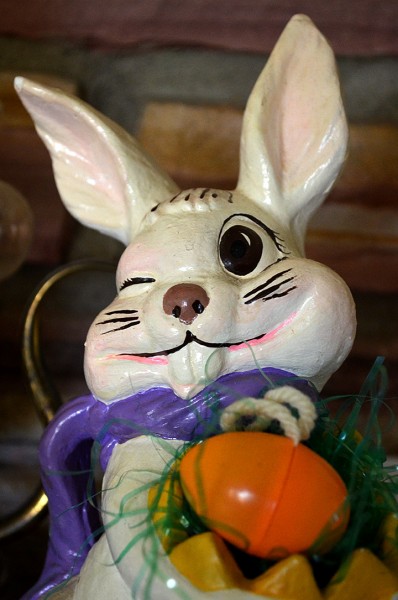 One of the problems / advantages of retirement is that you don't have to know what day of the week it is. I shot these Easter decorations in Mother's living room before we embarked on a ramble. Some of them, like the clear plastic tree with the ornaments on it, have been around since I was a kid.
We were bouncing down a road in rural Perry County when I asked, in all innocence, "Do you know what day it is?"
"It's 2:32," she replied.
"No, I know what TIME it is. I want to know if today is Saturday."
One of us is "ready for the home"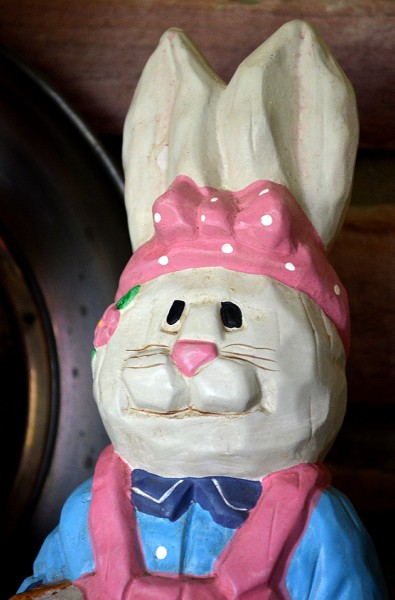 Brother Mark and I keep telling Mother that she's close to being "ready for the home," but the glance she gave me clearly indicated that she was pretty sure either I was testing her or I was the one who was ready for the home.
We got to Altenburg and saw our museum buddy, Gerard Fiehler, out mowing his lawn, so I pulled into the driveway and said, "You look like you could use a break. Why don't you get off that thing and let Mother finish the job for you?"
He said he had read how she was death on dandelions, but he wasn't ready to turn his mower over to someone with her reputation for hot rodding.
"Do you know what day this is?"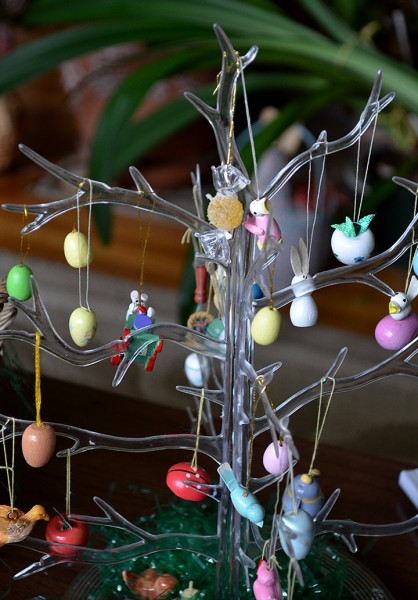 During a lull in the conversation, Mother leaned over me and asked him, "Do you know what day this is?"
He hesitated like he was looking at a mental calendar. "Not the date, but the DAY. What day of the week is it?" I filled in.
Now, he was SURE it was a trick question. "It's Friday," he answered, hesitantly.
Mother gave me a smug smile
"I could have sworn it was Saturday and I had this really timely post ready to go up on Easter," I said.
So, that's why you are getting this gallery of Mother's living room Easter decorations on Saturday instead of Sunday. Click on any photo to make it larger, then use your arrow keys to move through the gallery.