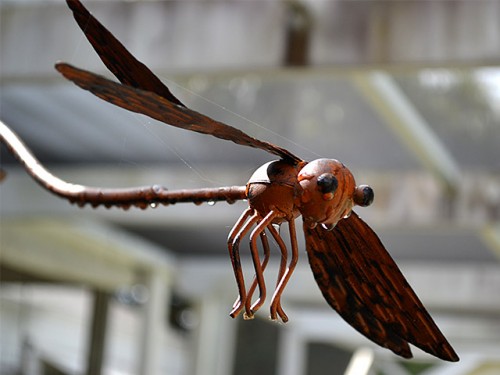 It sure looked dark this afternoon. A friend 60 miles west of us at the north end of Lake Okeechobee said it was raining so hard out there she could hardly see across the creek. It didn't take long before our trees started whipping around.
But, that's not really the reason you're seeing this. My computer is tied up outputting 1,111 photos for a project in Athens, Ohio. Not only is it resizing them and working magic once, I have to do it four times for different size prints and for a slide show.
(No, I'm not showing all thousand slides in one show. Relax.)
Video of wind and rain
While all those digital gyrations are going on, I can't edit any still photos. That's why you get this short video of the wind picking up, then moving on.
This rain video I did back in Cape is a little more dramatic.