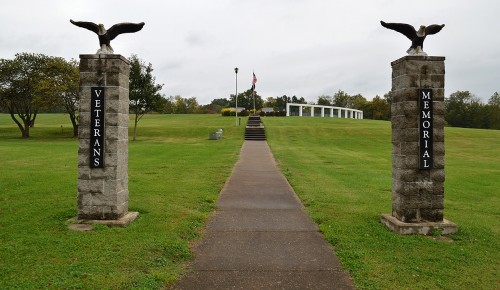 On one of my trips to Wib's BBQ, I finally stopped to visit the Brookside Park Memorial to Veterans of All Wars, sponsored by the Jackson Memorial Veterans of Foreign Wars Post 10495 and the American Legion and their auxiliaries.
If I had been thinking, I'd have queued this up to run on December 7 to remember Pearl Harbor.
In a way, though, it is fitting that it didn't run on that date. Since we have men and women in harms way all over the world every day, it's appropriate not to pick a "special" day to recognize them and their families. We should remember them EVERY day.
I'll break the photos into galleries by conflict. Click on the photos to make them larger, then use your arrow keys to move through the images.
I have to admit I'm a little confused at how the names were selected. I tried to cross reference some with The Missourian's book, Heartland Heroes – A Tribute to Korean and Vietnam Veterans, and found names on the memorial wall that weren't in the book and vice versa.
Approach to memorial
Revolutionary through Civil War
World War I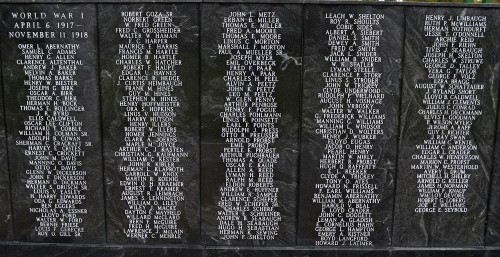 World War II
Korean War
Vietnam War
Desert Storm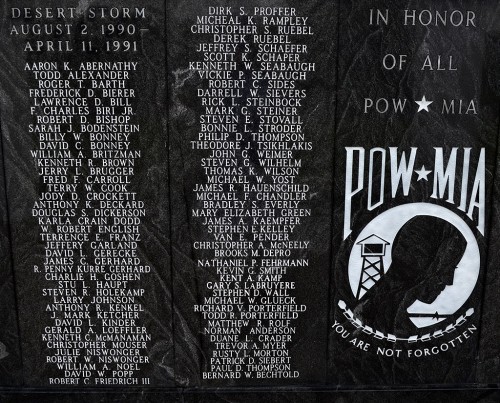 Active Service
 Panorama of Memorial Wall

This is a panorama created from six individual frames merged into one image by Photoshop. A couple of frames didn't match up exactly, but it will give you a feeling for the overall scope of the memorial.
Let's hope it doesn't need to be expanded any time soon.