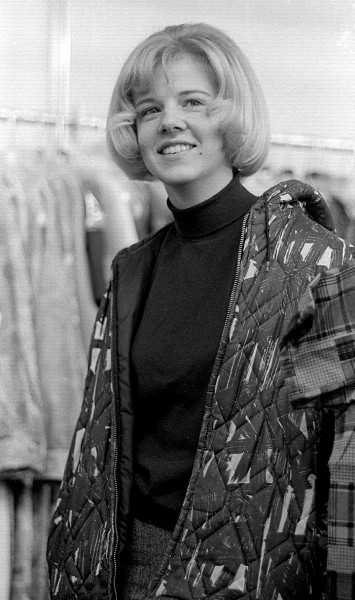 Mary Nowell was one of the many Central High School students who lived on Themis Street. I did a video of Linda Stone and Tricia Tipton sitting on Linda's old steps and listing off all the classmates who grew up around them.
I didn't know Mary well, but her dad, Bill Nowell, was a major influence in my life. Mr. Nowell owned Nowell's Camera Shop at 609 Broadway. Other boys hung out in pool rooms and gas stations, but we photo geeks gravitated to Nowell's so we could drool over the latest Pentax cameras (he carried Nikon gear, but Cape was a Pentax town), Honeywell strobes and other gizmos.
There was faint acidic smell of photo chemicals in the air, along with the odor of unopened boxes of photo paper and film. When I walked into The Palm Beach Post's photo department stock room, I'd be transported back in time to Nowell's. I can't describe the smell, but I'd recognize it anywhere.
Mr. Nowell took a chance on us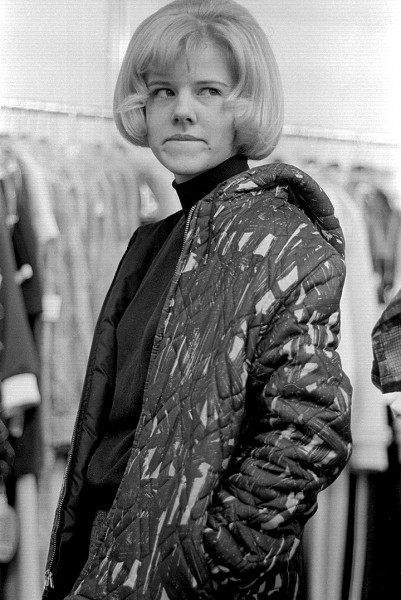 Mr. Nowell took a chance on us kids. I don't know how many teenage boys were extended credit, but I was one of them. I don't recall Mr. Nowell and I ever discussing it, it just happened. I know he didn't talk to my parents about it.
Dad grew up in the Depression era where you paid cash. I remember overhearing him talking to a friend one day when he didn't know I was in the vicinity. He was telling him that Mr. Nowell (he was the kind of man you didn't call "Bill') was letting me "put stuff on the books." Dad said it in a way that indicated that he was proud that an adult trusted me enough to give me credit.
I was always careful to pay the bill off regularly. I always paid for major purchases like cameras and lenses on the spot, but I would charge consumables like film, paper and chemicals. When the balance hit around 25 bucks, I'd pay it off and start again. I've held off writing about Nowell's because I keep hoping I run across more photos taken in the shop.
I don't think I've ever met anyone more kind and decent than Mr. Nowell.