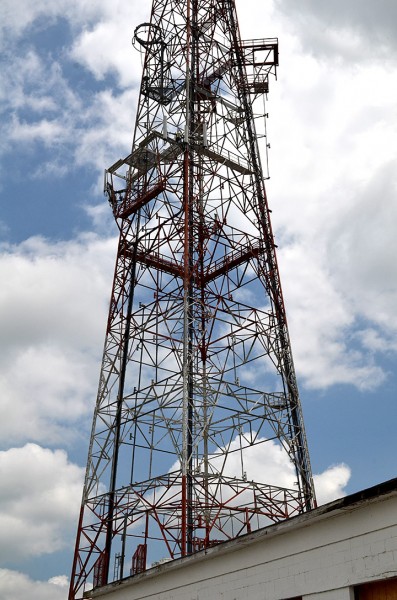 Towers like this one on Ridge Road in Jackson used to dot the skyline. There was even one in downtown Cape next to the telephone company building on Broadway across from the Broadway Theater.
They were AT&T's backbone for long distance communications. In the days before fiber optic cable, your phone calls would go from point to point by cable or by microwave.
Made to withstand nuclear blasts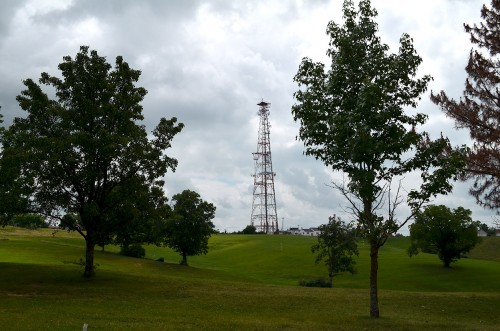 A fascinating website that touches on AT&T's Long Lines said that the microwave installations were used for both civil and government communications. Most were built in the 1950s and 1960s during the height of the Cold War.
The buildings housing the electronics supporting the towers was hardened against a nuclear blast and in some cases were placed underground. The towers themselves were engineered to withstand all but a close (within five miles) blast.
Protected against fallout
The microwave horns mounted on the towers were covered with a protective shield to keep out not only the elements, but radioactive fallout. The buildings were shielded with copper to protect the equipment inside against the electronic pulse generated by a nuclear explosion. Foot-thick concrete walls protected the vital electronics and people inside the base installations. Thick copper ground wires went deep into the bedrock.
There was a concrete tower facility about halfway down U.S. 1 going to Key West. I always figured that was my hurricane shelter of last resort if I could ever get to it. Jackson must not have rated so high on the nuclear threat list that it justified the extraordinary construction.
Bandwidth was the killer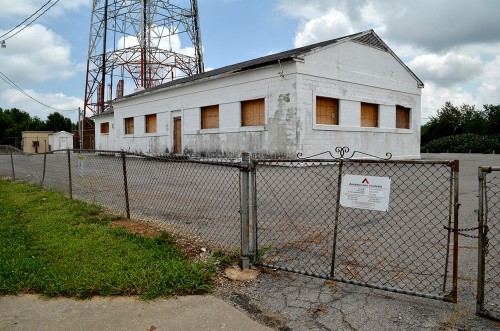 The thing that killed the Long Lines towers was the demand for bandwidth. A microwave link can carry only a small percentage of the capacity of a single strand of fiber optic cable. When the Internet exploded, the demand for bigger "pipes" exploded with it. After the microwave equipment was taken down, towers, like this one, were purchased by outfits like American Tower, which rents space for cellular and other antennas.
Cellular stations take up a lot less room than the old analog switch gear used by AT&T, so the big buildings aren't needed.
Communications: foundation of democracy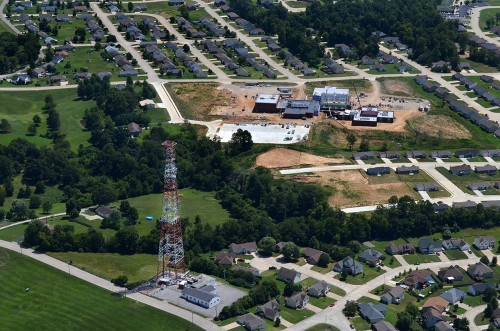 The author of the website said he saw an AT&T motto in one of the towers: "Communications is the foundation of democracy." In those days, hard to believe today, the writer said the Long Lines crews went to work knowing that if nuclear war came, they would probably come out of their hardened facilities to find their families long gone.
The construction in the background is a new school being built. You can click on the photos to make them larger.