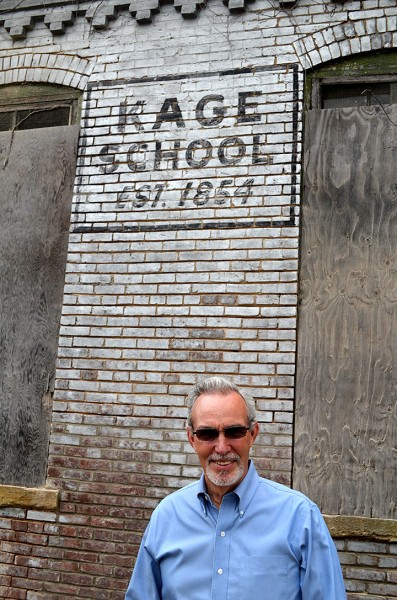 Every once in awhile we win one. The last time I photographed Kage School, I figured it was only a matter of time before the cracked walls would come tumbling down, taking with it a progressive school that educated area children for 112 years. Then, I saw a small notice in the paper that Rick Hetzel had bought the property and was going to rehab it.
Fred Lynch shot a photo gallery of the early stages on March 24, 2014. (He's a real photographer who has to answer to an editor, so he went to the trouble of lighting the interior. I just wing it with available light.)
Will be used as rental apartment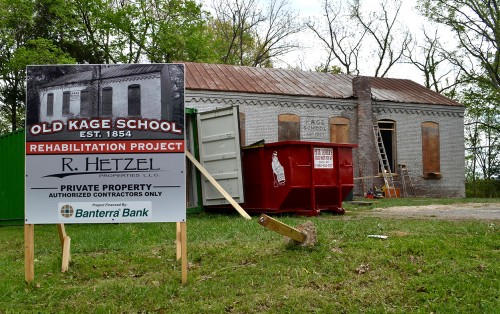 When I got into town, one of my first stops was at the school, where I was lucky enough to run into Rick, who said he was turning it into a rental apartment. I was glad to hear that it was going to be used for an actual purpose instead of becoming a gift shop or mini-museum. Rick is going to keep as many of the original fixtures and furnishings as possible, he said.
He reminded me a bit of Chad Hartle, who took the old Schultz School and turned it into Schultz Senior Apartments, a textbook case of turning a white elephant into something the community can be proud of.
Kage School photo gallery
Here are photographs I shot on April 2 and May 2 of the work in progress and the men doing it. Click on any photo to make it larger, then use your arrow keys to move through the images.