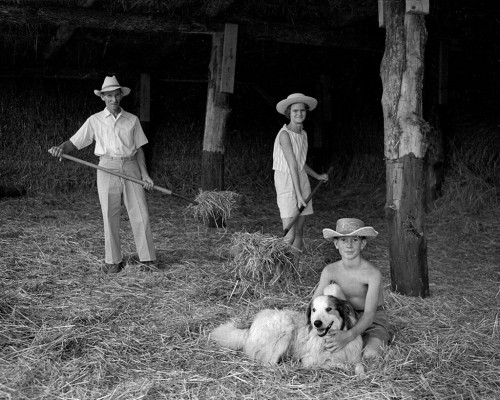 If the mailbox is correct, these were taken on the Fred R. Nebel farm on Route 1 in Cape County. I think I shot them for The Jackson Pioneer in 1965, but the only way to find out would be to root through a big box of crumbling clips that make me sneeze and causes my skin to itch. To keep from doing that, I'll reach out for some stories The Southeast Missourian did about Mr. Nebel.
Fred Nebel died July 21, 2010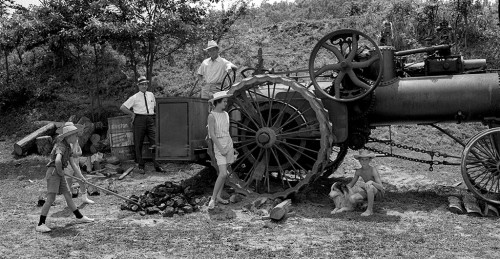 July 23, 2010 – Missourian Obituary: Fred R. Nebel, 95, of Cape Girardeau died Wednesday, July 21, 2010, at Missouri Veterans Home. He was born July 9, 1915, in Gordonville, to Julius F. and Pauline Friedrich Nebel. He and Cordia Stueve were married Nov. 21, 1943, at Trinity Lutheran Church in Cape Girardeau by the Rev. F.H. Meltzer. They had been married 63 years. She preceded him in death Dec. 18, 2006.
Fred was confirmed June 30, 1929, at Zion Lutheran Church by the Rev. Valentine Walther. He enjoyed playing cards at the Jackson Senior Center and bingo at Missouri Veterans Home, where he resided 2 1/2 years. He was a member of Trinity Lutheran Church where he was a voter, usher, served on the board of elders and was a member of the Men's Club. He was a member of Jackson American Legion Post 158 and member of NARFE.
He worked for Marquette Cement plant 32 years, Army Corps of Engineers eight years, and farmed north of Cape Girardeau.
Nebel served with the Navy Seabees.
Survivors include a son, Steve Nebel and wife Connie of Cape Girardeau; two daughters, Sharon Ann King of Overland, Mo., Vicki Rolf and husband Charles of St. Louis; a grandchild, Michael King and wife Holly; a great-grandchild, Madison King; a great-stepgrandchild, Caleb Codding; a sister, Anna Marie Daume; and a sister-in-law, Gladys Nebel.
He was preceded in death by his parents; wife; brother, Calvin P. Nebel; infant sister, Irma Nebel; and granddaughter, Michele King.
Celebrates 60th Wedding Anniversary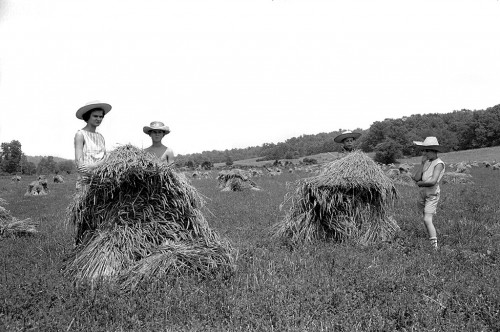 December 7, 2003 – Mr. and Mrs. Fred Nebel of Cape Girardeau celebrated their 60th wedding anniversary with a dinner at Bella Italia Nov. 29. Hosts were their children and spouses, Sharon King, Vicki and Charles Rolf, all of St. Louis, and Steve and Connie Nebel of Cape Girardeau.
The couple was married Nov. 21, 1943, at Trinity Lutheran Church, by the Rev. Meltzer. Members of the wedding party included Calvin Nebel, Hildegard Leimbach Schilling, Nora Stueve Kasten, and the late Emily Leimbach Krause, Ervin and Norbert Stueve.
The Nebels have a grandson, Mike King, and a great-granddaughter, Madison King, both of St. Charles, Mo.
Oldest person at Friedrich Reunion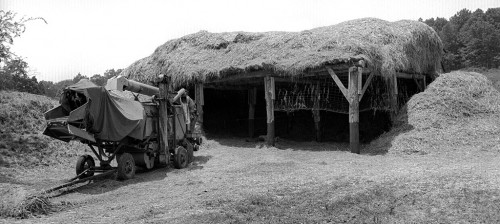 September 1, 2005, Community Digest – 52 in attendance at the Friedrich reunion. The Friedrich reunion was held at Delmonico's in Jackson Aug. 21. Food and fellowship were enjoyed by 52 in attendance from Cape Girardeau, Jackson, Oak Ridge, Leopold and surrounding Missouri communities. Fred Nebel of Cape Girardeau, age 90, was honored as the oldest in attendance; Ashley Hillis of Tulin, Mo., age 7 months, was honored as the youngest in attendance; Paul and Maxine Friedrich of Jackson were honored as the biggest family with six children; traveling the furthest was Cherry Hinderberger of Columbia, Mo. Entertainment was provided by Hinderberger and Dennis Mayfield.
Recognized for his service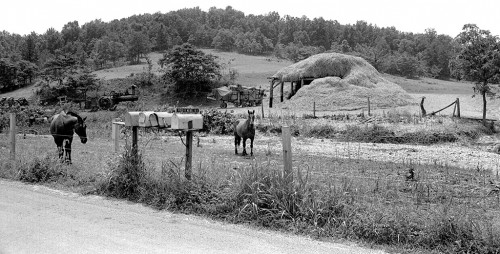 November 18, 2009 – The Missourian ran a photo of Fred Nebel, a veteran and resident of the Veteran's Home receiving a card of thanks from one of the children of A Small World's Kid's Club.
Click on any of the photos to make them larger.