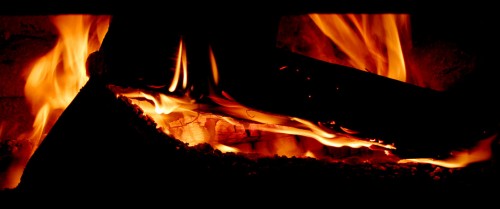 I like working in the basement here in Cape. I miss my nice office chair and my film scanner and all the negatives just a swivel away, don't get me wrong, but the basement is very conducive to my style of writing. It's a procrastinator's paradise.
First off, there's the fireplace. Mother has a gas furnace, but she also has a basement fireplace that helps heat the basement and the rest of the house. The chimney for it runs up the wall between the kitchen and the living room, so when you get the fireplace good and warm, the wall becomes one big radiator. It feels so good to lean up against it and suck heat into your body after you've been out in the cold.
The best part is that you have to futz with it.
When I'm working back home, I'll sometimes go for hours except for necessary breaks and naps. With a fireplace, you have to get up about every 20 minutes to give it a poke. The wood's pretty dry, so you have to add a piece about every 30 minutes.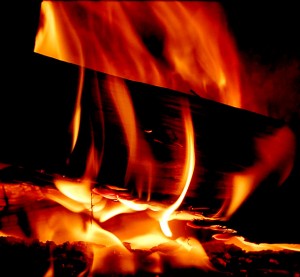 If you ignore it and let it burn down to coals, then you have to add some kindling and coax it into life with a few puffs. When the wood stack gets low in the house, you have to wheel the garden cart outside to reload it. That means you have to reapply the tarps that keep it dry. You calculate for a minute if you have to bring in a sandbag full of kindling we made when we cut up an old picket fence down in Dutchtown.
Then, there's the decision about whether or not to let the fire to burn out so you can carry the ashes outside. That leads to another assessment: are the coals dead enough that you can pour them out in the backyard or is there a danger they might flare up and catch the leaves on fire?
Now that newspapers have gotten miniscule, you have to husband the few scraps of paper you can glean from junk mail and cardboard boxes and decide if you want to go for broke and build it all at one time or do you get a little kindling started and then add the bigger wood. Are you going to use the dry wood from last year or should you ration it out as firestarter for later in the winter?
See how much time you can fritter away tending a fireplace?
The only time I considered smoking
I worked with a reporter who was a pipe smoker. He could control the ebb and flow of an interview by how he worked his pipe. If he wanted time to think of the next question, or if he wanted to let silence build hoping that the subject would feel awkward and fill the silence, he'd reach for his pipe.
First, he'd go through the ritual of cleaning it out. Then the fumble in all his pockets for the tobacco. He had to find the right tool to tamp it down in the bowl. That was another search. Eventually he'd need a match. More inventory-taking. Sometimes when I KNEW he had a match, I'd watch him ask the subject for one just to get a flow going.
The only other guy I saw milk a tobacco product as effectively was Hal Holbrook playing Mark Twain smoking a cigar. Those guys had it down to an art.
I did a personality assessment and decided I couldn't be a pipe smoker. I was like the old cheapskate who said, "When I'm smoking my own tobacco, all I can think of is the cost. If I'm smoking another man's tobacco, the bowl is packed so tight it won't draw."
Basement stairs for cardio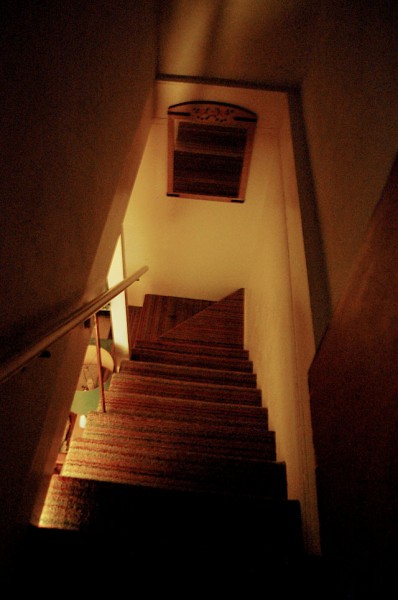 If I want a drink or a snack in Florida, it's about 20 feet straight into the kitchen. Way too convenient.
Here in Cape, I have to walk across the length of the basement – that's 11 steps (15 if I divert to check the fireplace) – then it's up two stairs, hit the landing, turn, then 10 stairs up. People pay good money to go to the gym for that kind of workout on a Stairmaster.