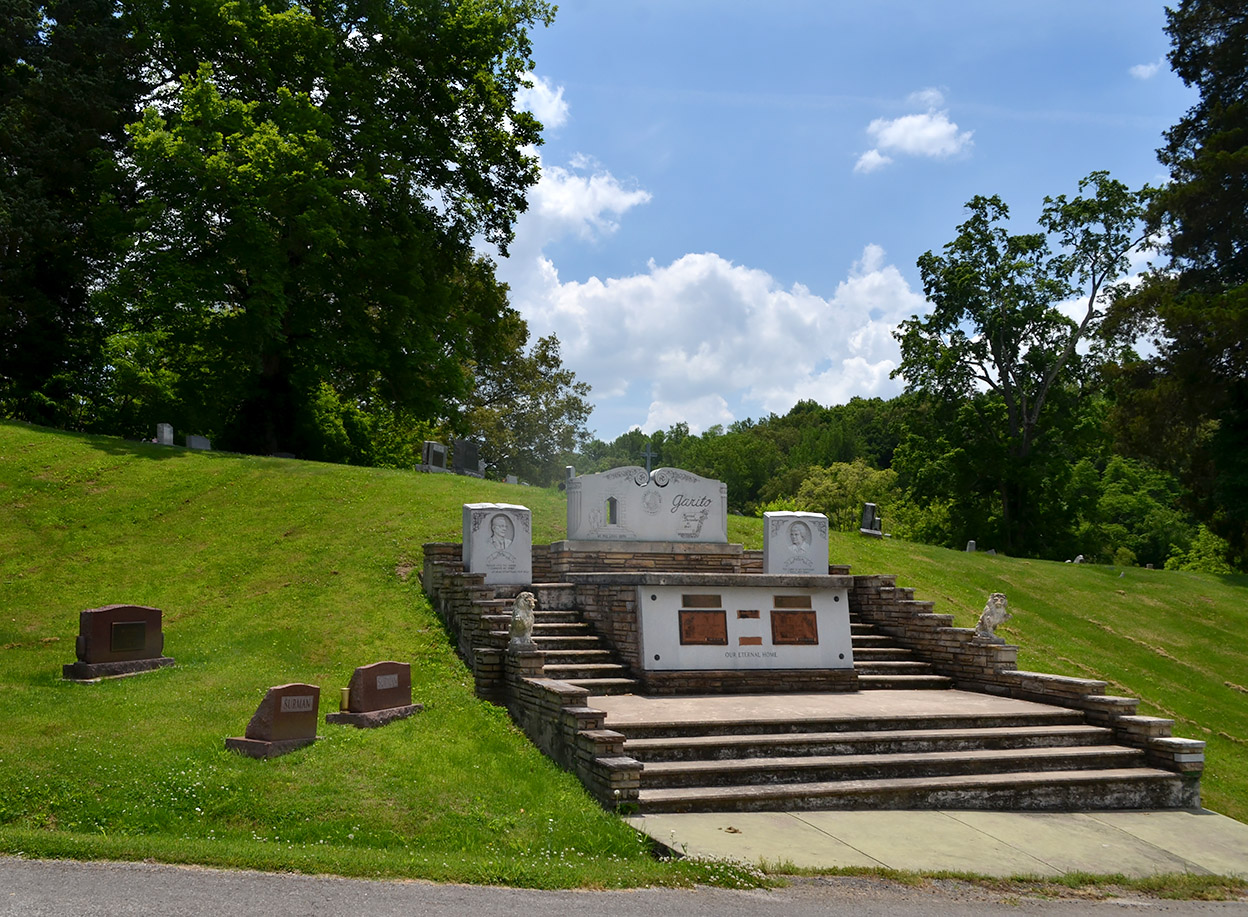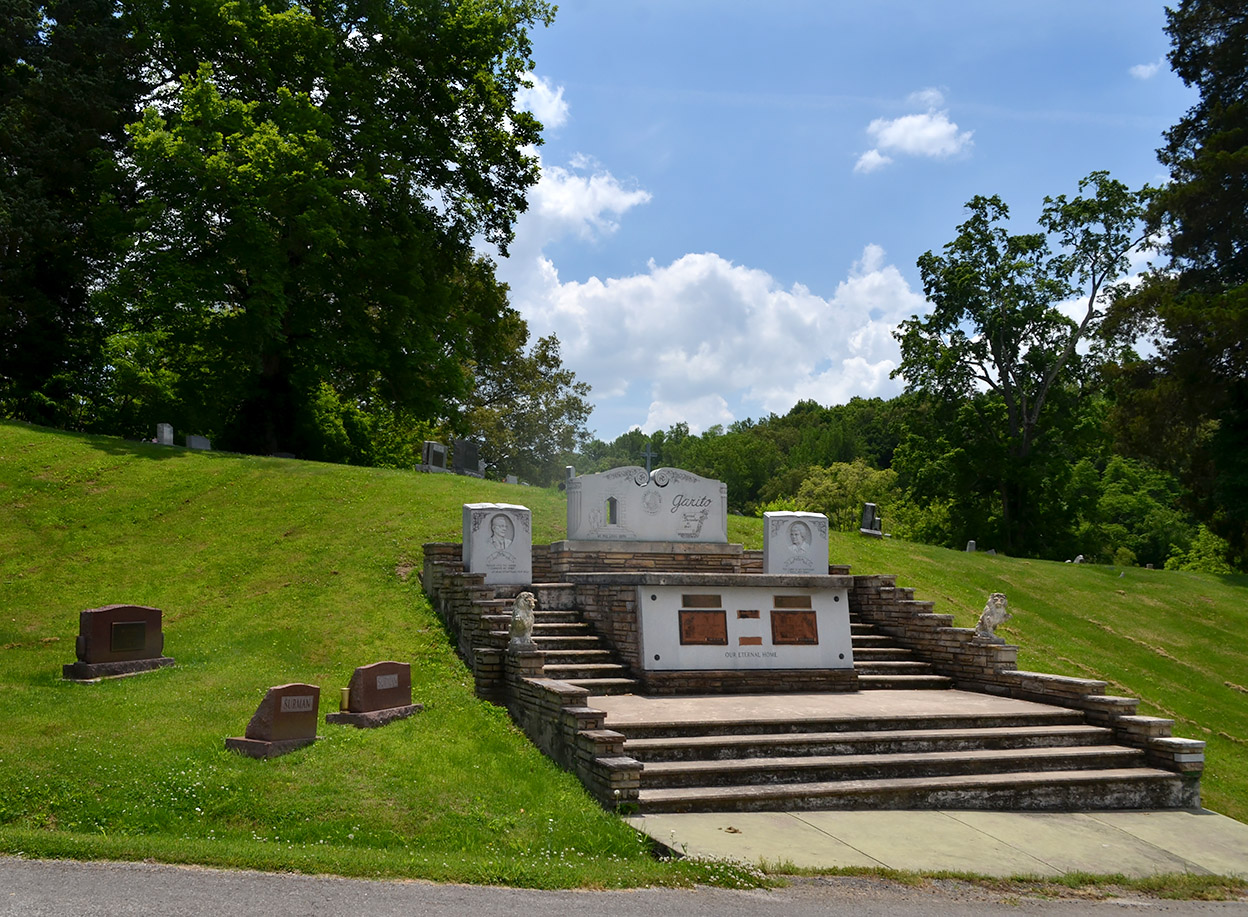 My old high school buddy Jim Stone came into town to research some of his family tree. That led us to cemeteries and courthouses in Cape, Scott, Bollinger and Stoddard counties.
Jim found a Stone with the 'N' reversed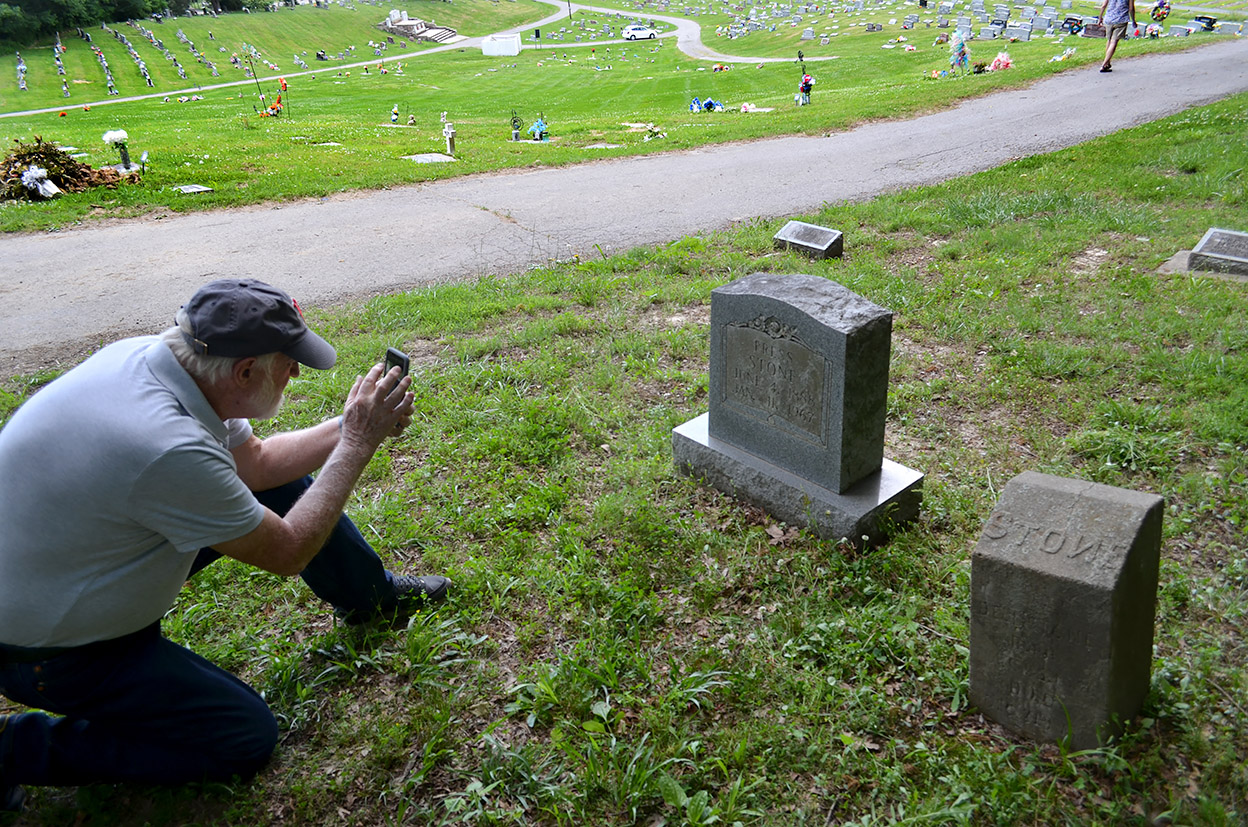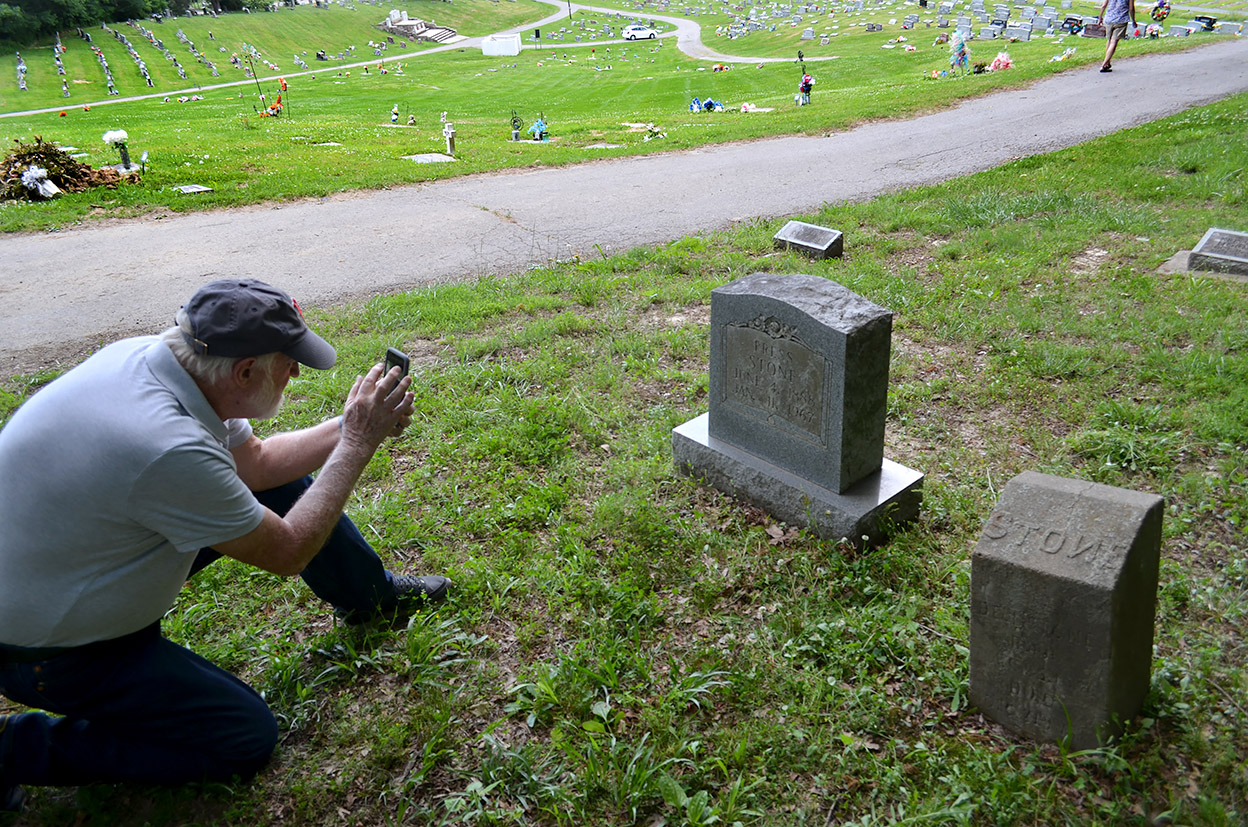 While he was looking for relatives, I was just looking, particularly for something that might be a good topic for Memorial Day.
The unusual and ornate grave marker for Anthony and Helen Garito in Union Cemetery in Chaffee caught my eye. (Someone will surely point out that they don't really qualify for Memorial Day attention because they didn't die in their war. I will acknowledge the nit, and feature them anyway.)
Not much info available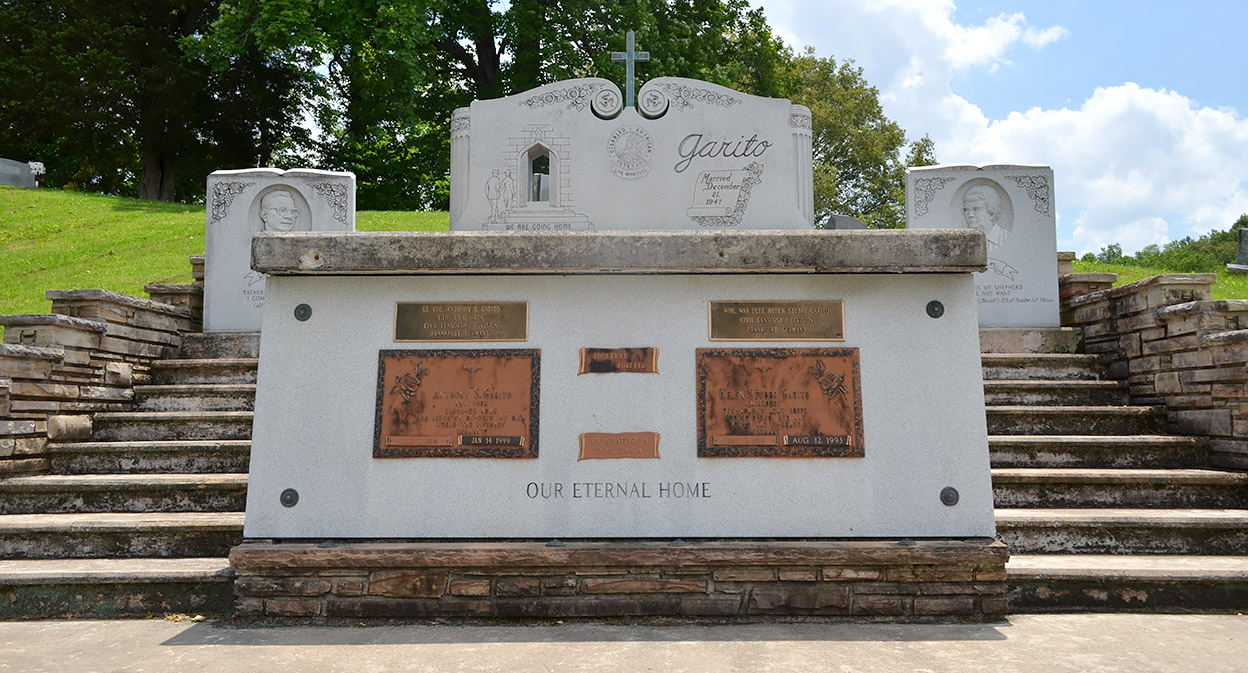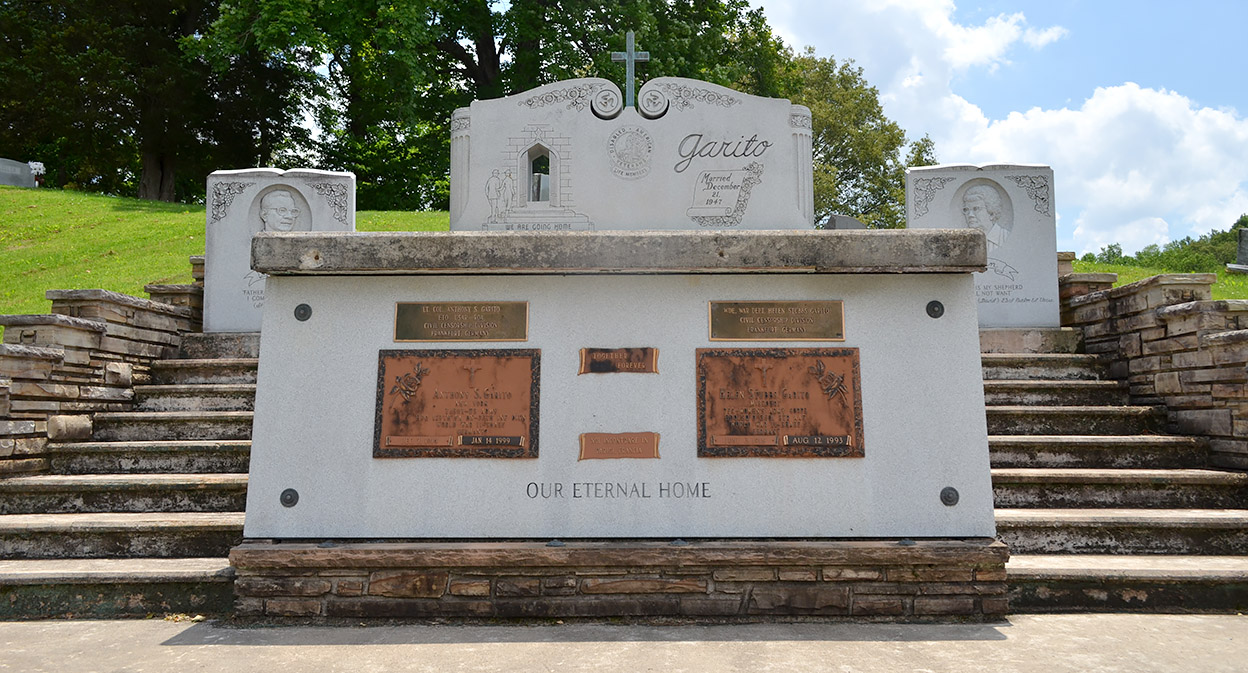 I figured finding information about a family memorialized that grandly would be easy.
Unfortunately, The Chaffee Signal has long ceased publishing. When small down papers die, a lot of the town's history dies with them.
Battle of the Bulge survivor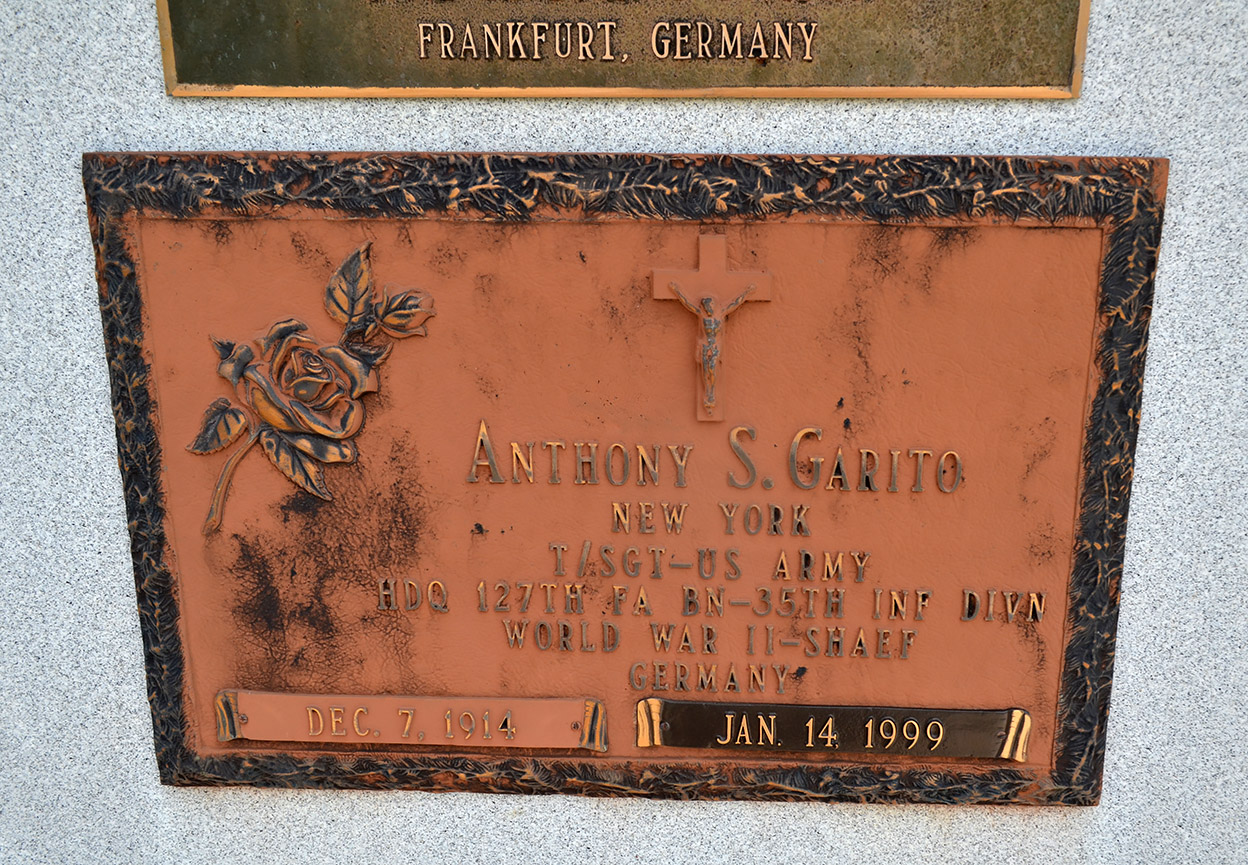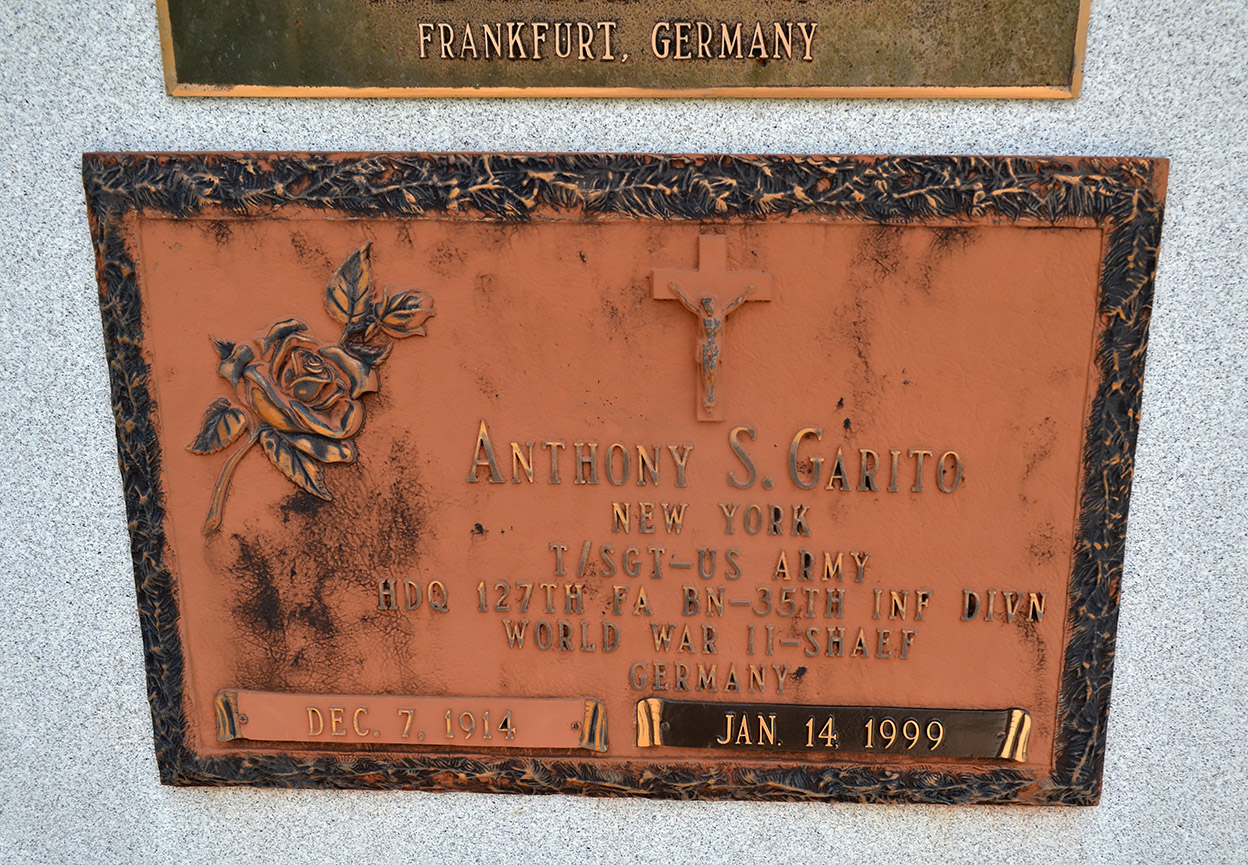 A book, Battle of the Bulge filled in some gaps: "Anthony S. Garito, born in Norwich, NY in 1914 of Italian parentage. Inducted at Ft. Bragg, NC in April 1943. After basic training, sent to HQs 127th FA Bn., 35th Inf. Div., Ft. Rucker, AL in July 1943.
"Participated in mock battle for three months with the 100th Inf. Div. in the Tennessee Maneuvers. Sailed for Southern England and nearing D-Day, General "Ike" made his appearance to inspect troops readiness for battle. Landed on Omaha Beach and battled their way through St. Lo, France, and toward the Ardennes Forest.
"In the midst of freezing weather and bitter cold, a smashing blow fell upon us on Dec. 16, 1944, the first day now known as the Battle of the Bulge. Many Nazi prisoners were captured wearing complete GI uniforms.
"Garito is a disabled veteran (paralyzed on right side) with five Campaign Battle Stars and Purple Heart with life member of the Military Order of the Ardennes, Grand Cross of Homage, Reserve Officers Assn., Disabled American Veterans, Veterans of Foreign Wars, AMVETS, American Legion, and member of the European Theatre of the Battle of the Bulge, WWII.
Met his wife overseas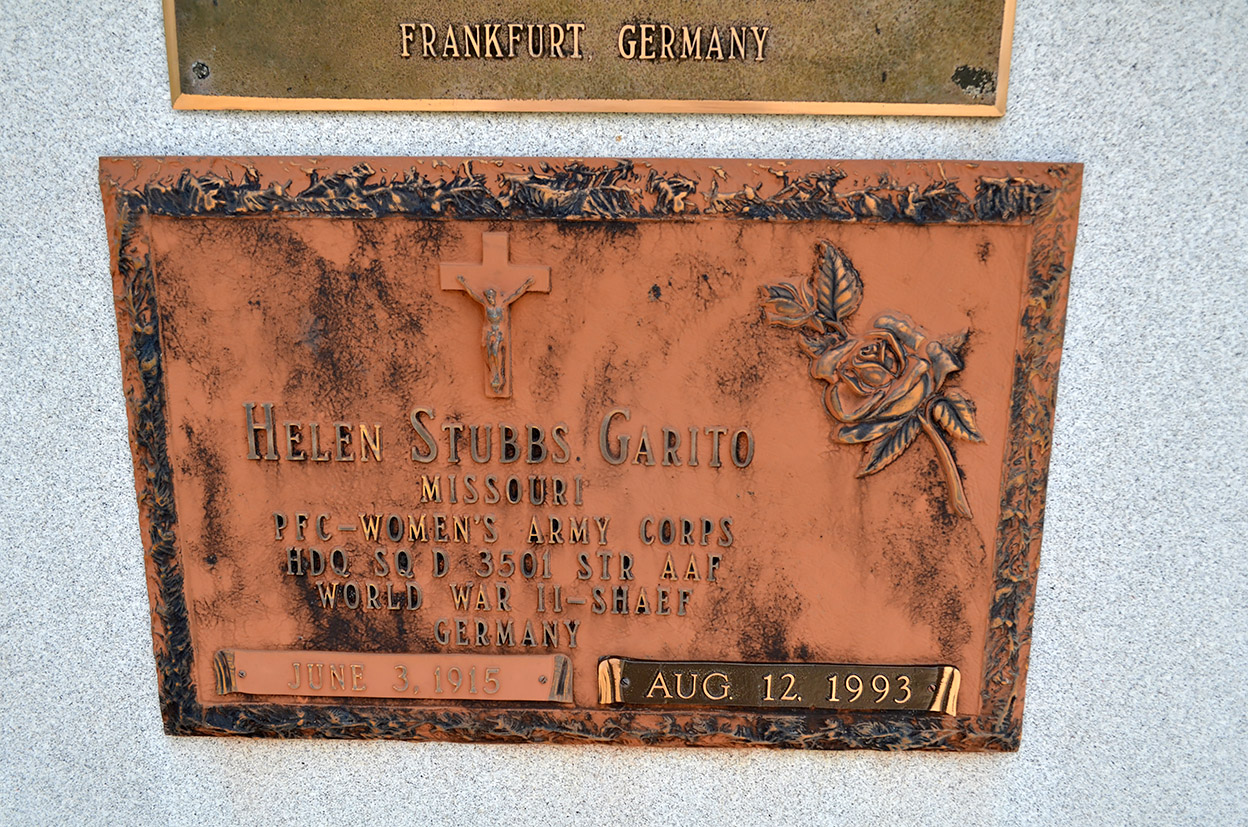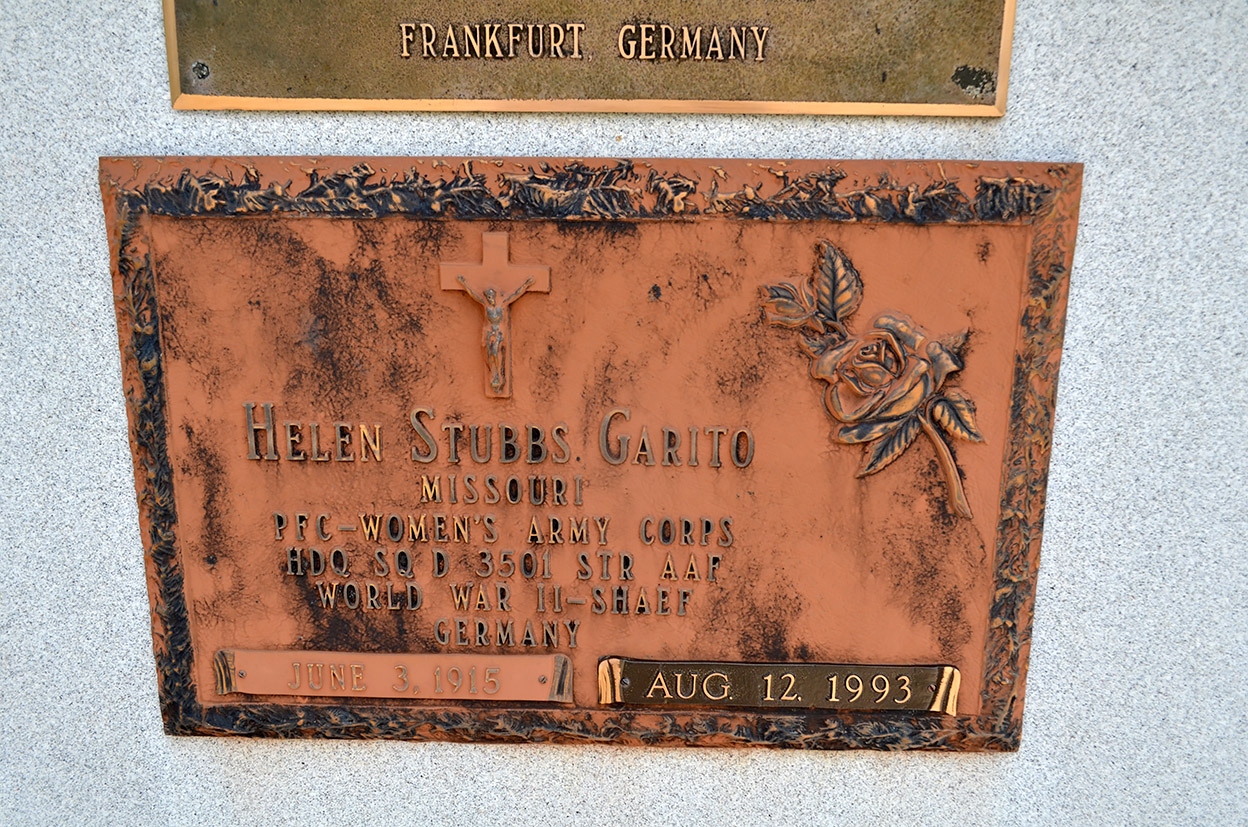 "He remained overseas in the European Theatre of Occupation as Lt. Colonel after VE-Day, met a WAC friend, now his wife of 42 years, and lives in Chafee MO. One son, and two grandsons, Robbie and David."
Involved in minor crash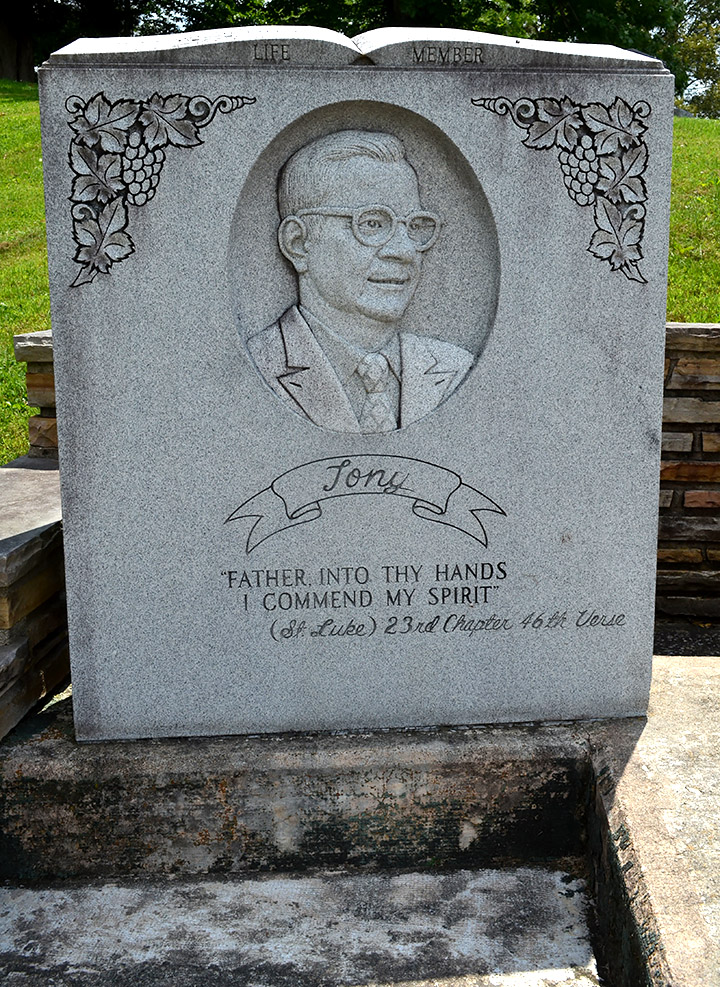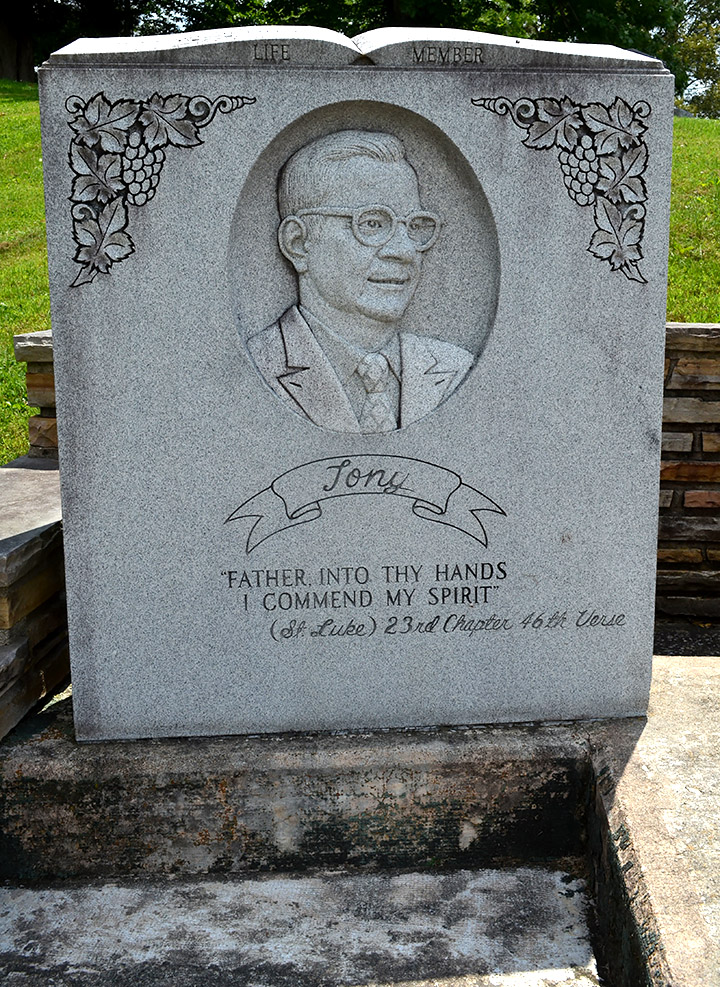 I like to say I do stories about ordinary people – folks who get their names in the paper when they are born, get married, die, and get a speeding ticket.
Mr. Garito didn't get a speeding ticket, but he lost a $15,000 judgement because of a car crash near Dutchtown in 1963. The Sikeston Standard reported the accident occurred when Mr. Garito's car and one driven by Larry Meyr of Chaffee "collided or came near to colliding," resulting in Mr. Meyr going into a ditch. The jury was out for 45 minutes before delivering the verdict.
The Garitos married in 1947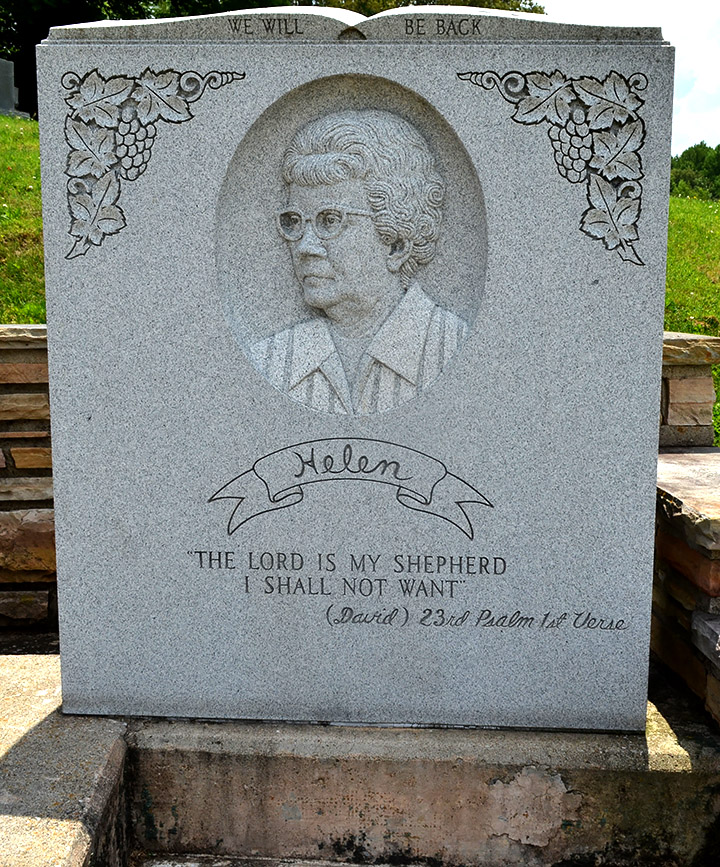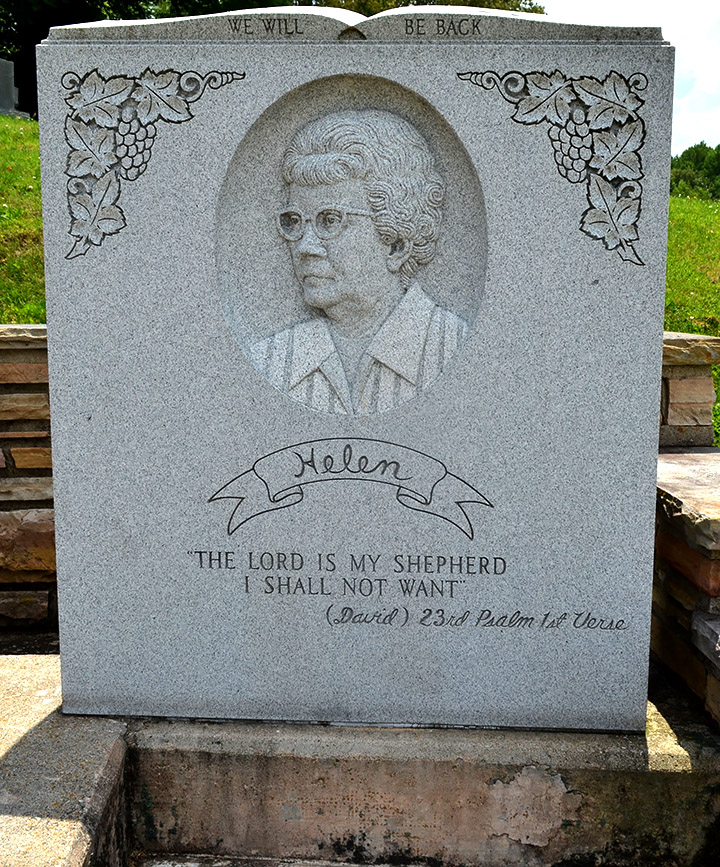 1948 Garito Building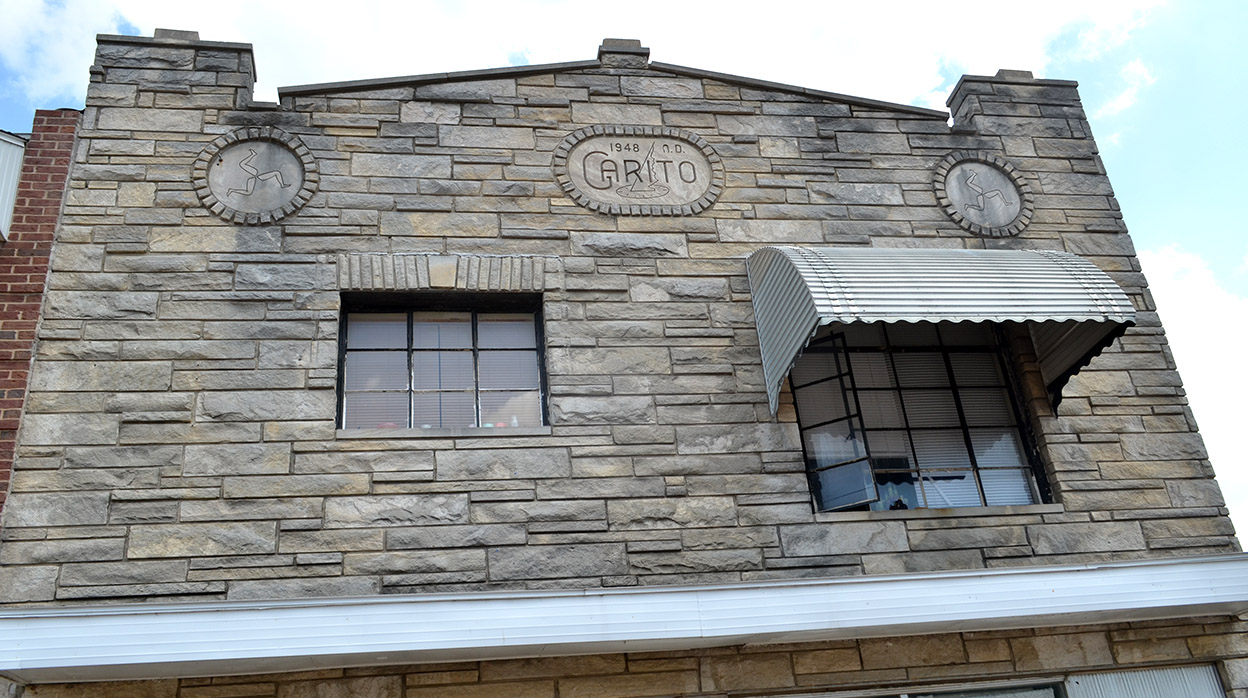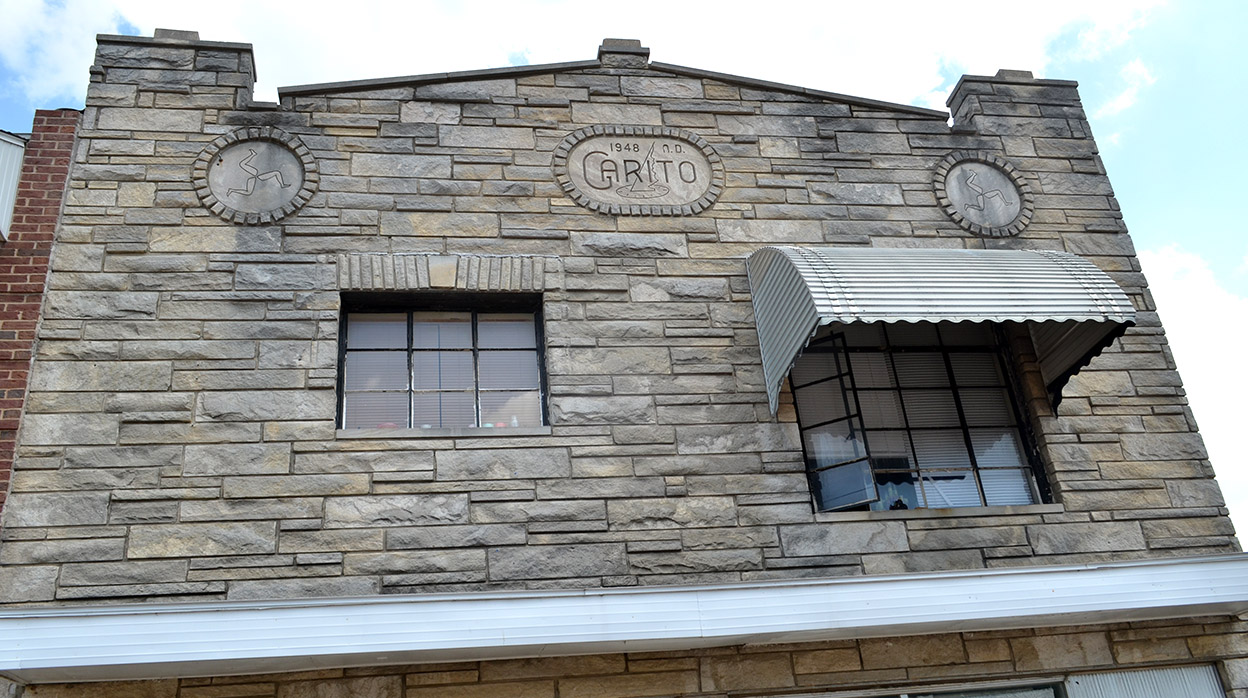 Jim wanted to see if the Chaffee museum on Main Street in Chaffee was open (unfortunately, it's by appointment only). While I was getting into my car, I looked across the street and saw an impressive stone building with the name Garito on it, along with the date 1948, a year after Anthony and Helen were married.
It had the same "running legs" logo as was on the grave marker. I wonder what the symbolism is?
Ran liquor store from 1948 to 1964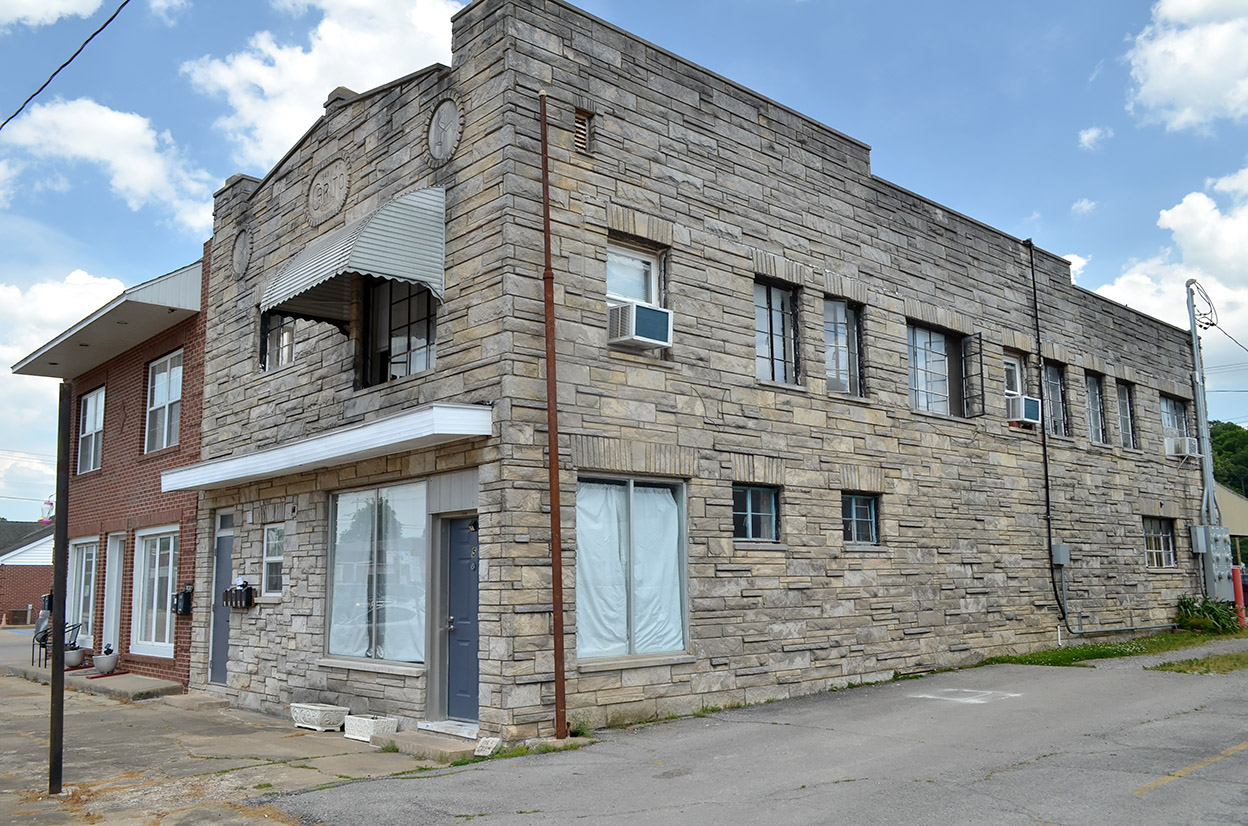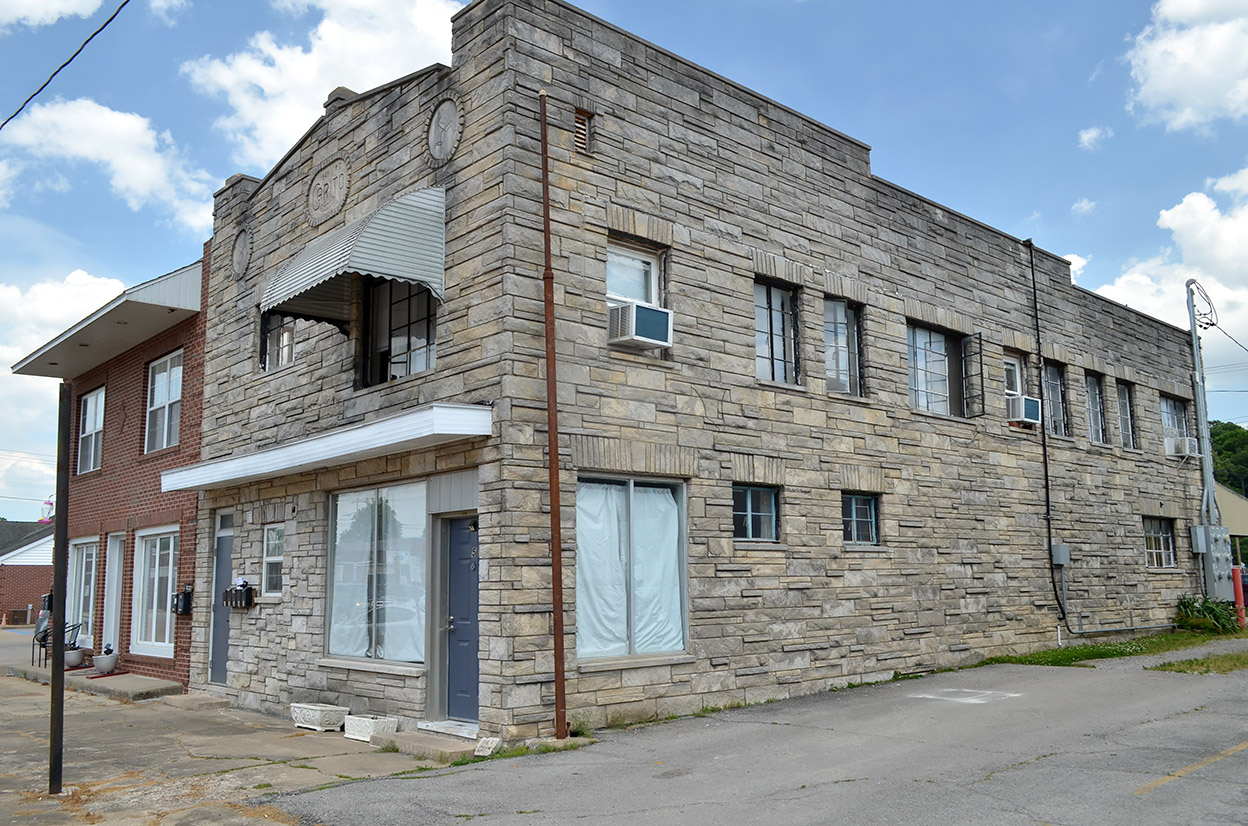 A 1999 obituary in The Southeast Missourian said that Mr. Garito owned and operated Garito Liquor Package Store from 1948 to 1964. I wonder if it was in this building?
The International Bowling Museum & Hall of Fame reported on July 4, 1963, that "Tony Garito had a good Independence Day! At Lucky 13 Lanes in Chaffee, Missouri, Garito rolled a 279. The center was outfitted by AMF equipment, and the manufacturing company provided proprietors with these ashtrays that could become personalized trophies in a pinch."