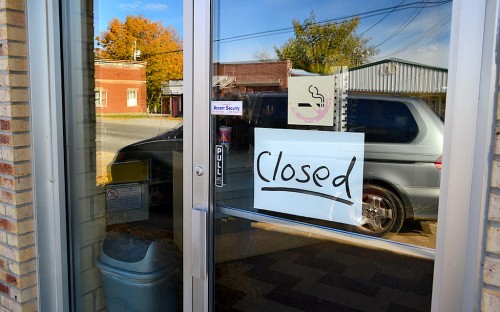 When I photographed the Altenburg Foods store in July 2011, I knew it was for sale, but it never dawned on me that the community fixture for 150 years would actually close.
A story by Amanda Layton in The Perryville News says that Gary Voelker, owner of the store since 1985, called it quits early in October to retire. It had been on the market for about two years. When I looked through the windows, much of the stock was still on the shelves.
Dates back to 1870s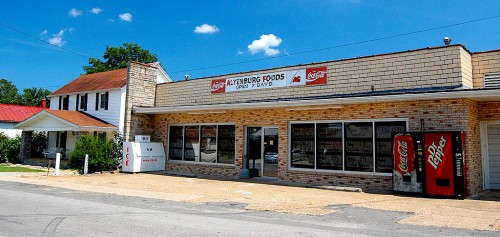 The News story said the original business was started in the late 1870s when John Kunnell began peddling goods to Perry County farmers. He rented an old tavern to store his goods until 1883, when he built "Cheap Johns" next to the tavern. Kuennell sold the business to his son-in-law, Edward J. Fisher, in 1917.
Fishers ran it until 1985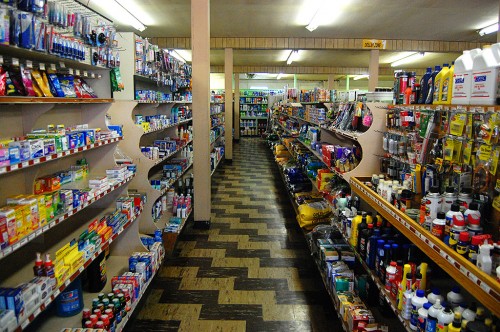 The present structure was built in 1952 by George Fischer, who operated it as Fisher Finer Foods until 1985, when ill health forced him to sell it to Voelker. When the store opened, it had "modern" conveniences like shopping carts.
Everything done by hand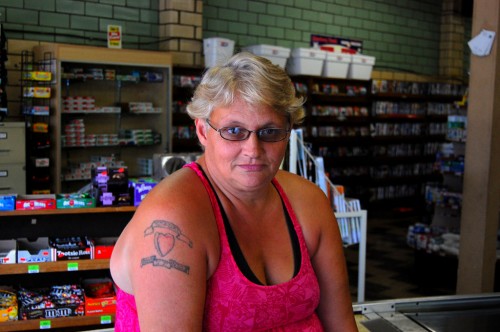 That was about the only thing modern. Lori Scott, who worked in the store for about seven years, said nothing was computerized: not the inventory, not the accounting system, not the checkout lane. Everything was done by hand.
Signature handwritten specials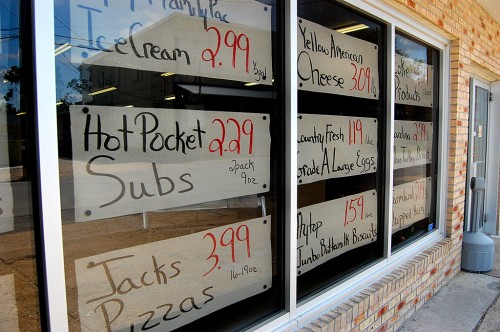 One of the things that caught my eye the first time I drove through Altenburg were the big handwritten specials taped to the windows and doors. I hadn't seen that in years.
Altenburg Foods photo gallery
For information about the history of the grocery, go to the link in The Perryville News. I'm including a lot of purely record shots in the gallery because it's important to preserve the look, feel and architecture of this landmark business. Click on any photo to make it larger, then click on the left or right side of the images to move through the gallery.