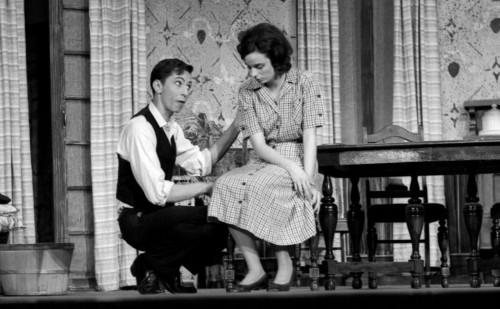 Some days I may not know the name of the play, but I can guess the name of the school. Here, I don't recognize the play, the actors, the stage, the set or the school. They look a little old for high school students. Could it be a SEMO play? You're on your own with this one.
Mystery play photo gallery
Click on any photo to make it larger, then click on the left or right side to move through the gallery.