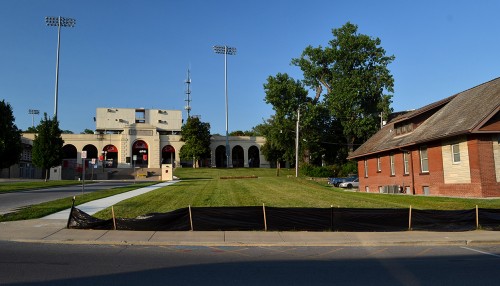 On my first pass down Broadway this trip, I had a "what's missing" moment when I got across from Houck Stadium. Then it dawned on me. Dino's Pizza was gone, replaced by grass.
I had written a post before I left in April saying that SEMO had bought the property and was going to turn it into a green space. They didn't waste any time.
Better enjoy the green while you can. This sniffs like a parking lot waiting to happen.
Here's what is missing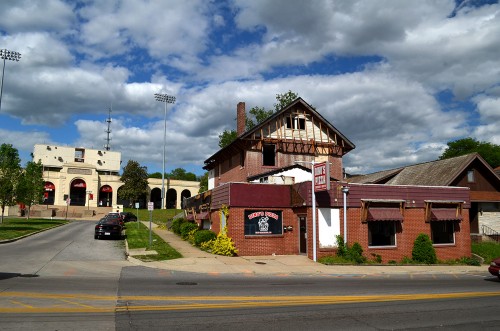 Here's a last glance at Dino's. You can see more Dino's photos here.