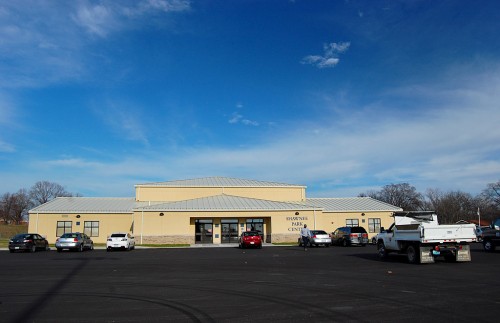 June 17, 1959, The Missourian reported that citizens and churches were trying to raise $5,500 in operating expenses for the Smelterville Civic Center to be opened in the renovated Hartle building..
Fifty-two years later, a March 16, 2011, story by Scott Moyers said that the $2 million Shawnee Park Center was going to open March 28. Quite a contrast. (Click on any photo to make it larger.)
For years, residents in the central area had the Arena Building for activities; the Osage Center and the water park was built later for the northern part of the city. South Cape, always the municipal step child, was pretty much neglected until the Shawnee Park Center was built at 835 S. West End Blvd, next to the Shawnee Sports Complex..
14,541 square feet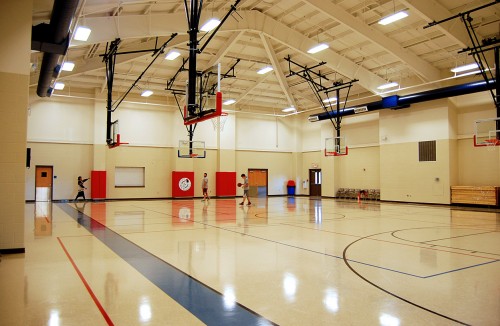 The 14,541 square-foot facility includes:
6,500-square-foot gym.
870-square-foot fitness room.
720-square-foot activity room.
1,540-square-foot meeting room that can be divided into two rooms.
A full-service kitchen.
Stories about old Civic Center
Links to old Civic Center photos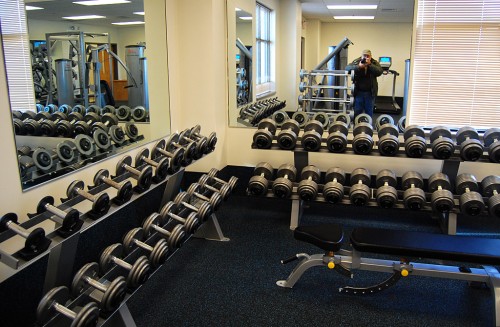 I've done two stories with photos of old Civic Center activities: