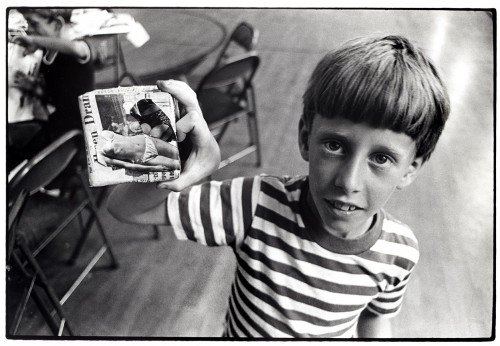 When I ran across this photo I shot of a kid who was supposed to be using newspaper photos in an art project, I immediately thought of Mike Bruce Miller. There's a Mike in every class in the world.
Mike and I went to Trinity Lutheran School K through 8, then made it through Central High School in one piece. We were in the same Cub Scout pack; I might have even been his patrol leader at Troop 8.
Round up the usual suspects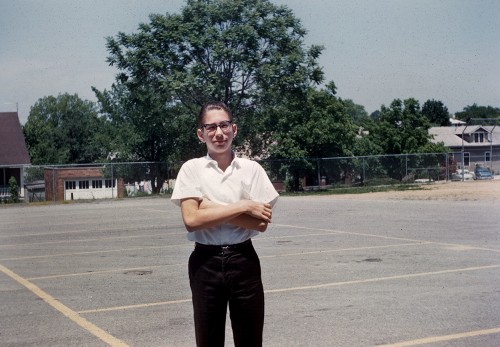 Mike's claim to fame was that he was always getting into some minor scrape or another.
If there was trouble, he either instigated it, was in the middle of it or was caught in the dragnet when the teacher rounded up the usual suspects. The picture above was taken on the Trinity Lutheran School playground in June 1961.
Not a bad kid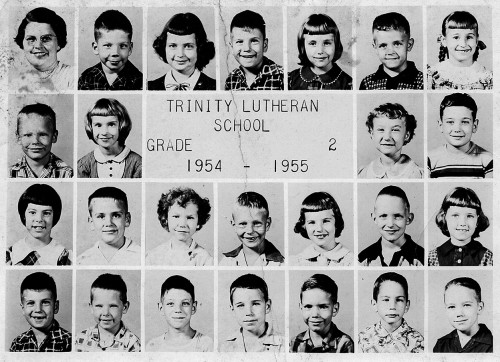 Mike really wasn't a bad kid. We didn't run around all that much, but when he came over to the house, he was always respectful to Mother. She agreed with me that he was just a harmless trouble magnet, but warned me that I should make sure I wasn't around him if and when lightning struck.
He's the second from the right in the bottom row. I'm not going to tell you which one I am.
Taken too soon

I was sorry to run across his obituary:
Mike Bruce Miller, 54, of Scott City died Thursday, Oct. 31, 2002, at his home. He was born Nov. 8, 1947, in Cape Girardeau, son of Lowery B. and and Flora Pensel Miller.

Miller attended Trinity Lutheran School, Central High School, and Southeast Missouri State University. Survivors include his mother; a sister and brother-in-law, Diana and Stuart Rosenstein; and nephew, Mark Andrew Rosenstein, all of Boulder, Colo. He was preceded in death by his father.
He is buried in Cape County Memorial Park.
I'm sure that if the angels find itching powder in their robes or "Go Devil!" is printed on a cloud, St. Peter will go looking for Mike, but he'll do it with a shake of his head and trying not to grin 'cause you just couldn't stay mad at that guy.