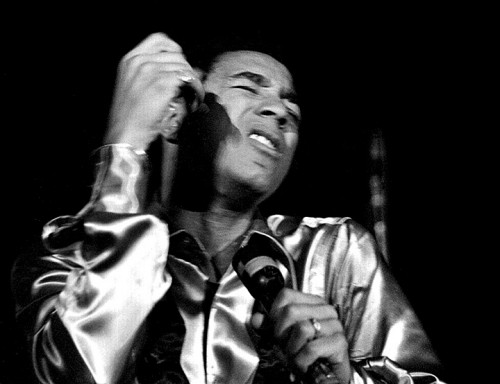 I covered a lot of concerts and music groups without really knowing (or caring) who they were. I didn't even bother to label the negative envelope in many cases, so I don't know if the group went on to become famous or they were were just a garage band that somebody wanted to review.
These photos WERE labeled and dated, but I can't, for the life of me, remember the concert. It said "Smokey Robinson 2/17/68." I did some research and found that Smokey Robinson & The Miracles DID perform at Ohio University on that date. I must have covered this for The Ohio University Post.
Is he still alive?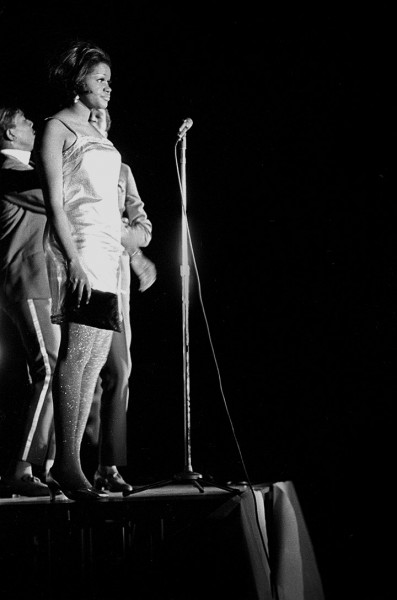 Compounding my embarrassment, I asked Wife Lila, "Is he still alive?" she said that he was not only alive, but she had gone with a friend to see him perform in West Palm Beach not long ago. "He still puts on a fantastic show."
When I went to the official Smokey Robinson website, I saw that a "legendary Rolling Stones photographer" was selling prints of Smokey on stage in 1968. Too bad I'm not legendary. These pix might be worth something.
Photo gallery of Smokey Robinson concert
Since I don't have anything to add, I'll just post the photos and let them speak for themselves. Click on any photo to make it larger, then click on the left or ride side of the image to move through the gallery.