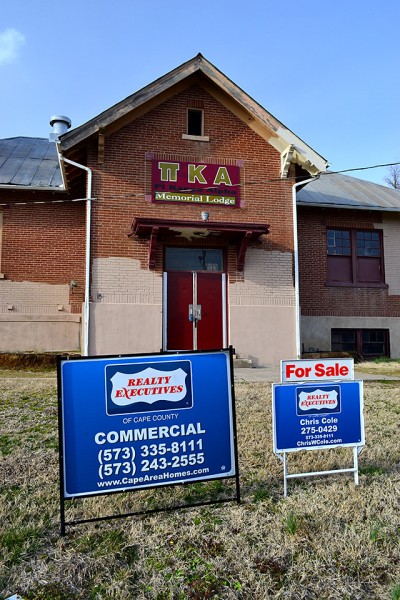 The Missourian had a story Feb. 17, 2013, that the Pi Kappa Alpha Memorial Lodge on South Sprigg Street down by the cement plan was going up for sale after 40-some years of testosterone and beer-fueled revelry. Chapter adviser Trae Bertrand was quoted as saying that the building is in "very poor" condition after repeated acts of vandalism.
Here's a hint: if you are trying to sell something, it might be better if you didn't use terms like "very poor" to describe it. I applaud his honesty, but question whether he is a business major.
Building had been Marquette School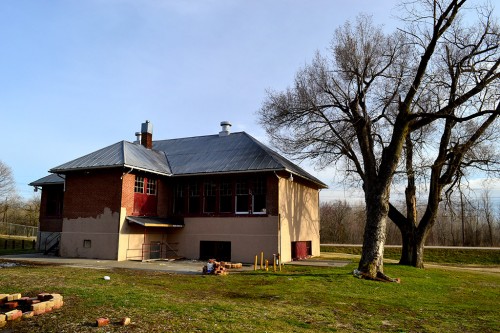 Despite the fact that the Pike website said the building had been the Lafayette School, in reality it was the Marquette School until 1968. It was also supposed to be haunted by "Jessica."
If you're a Pike fan, here's a piece I did about the Pike fire engine.
Pike Memorial Lodge photo gallery
Click on any photo to make it larger, then click on the left or right side of the image to move through the gallery. The little peek I got through a window leads me to concur with Trae: it DOES look like it's in "very poor" condition, although the exterior walls and roof don't look too bad. If you're looking for a place that may or may not be haunted, give Trae a call.