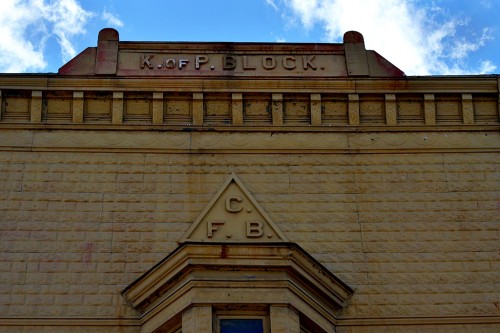 Small Ohio towns have plenty of one thing: buildings once occupied by fraternal organizations. Glouster, population 1,791 in 2010, had at least four in one block. This ornate building used by the Knights of Pythias, was labeled K. of P. Block.
A whole menagerie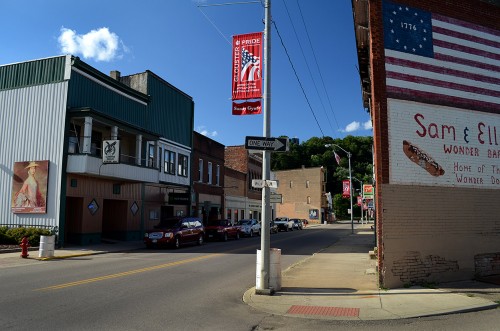 In addition to the Knights, the street hosted a Moose Lodge, Masonic Hall and an Eagles Aerie.
Corner in late 1960s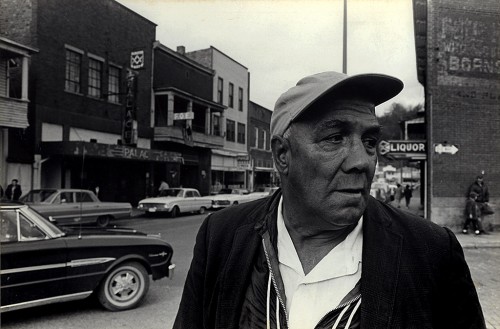 I'm pretty sure this is the same corner taken in the late 1960s. I apologize if the photo looks dark. It's hard to judge color and tones on a laptop because the appearance changes depending on the angle of the screen.
Football stadium built by WPA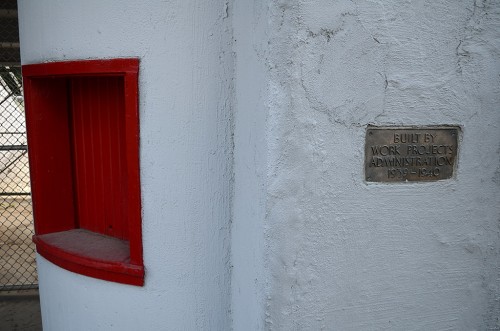 Here's another of those federal stimulus projects left over from The Depression. I wonder how many football games have been played in it since it was built in 1940?
Home of The Tomcats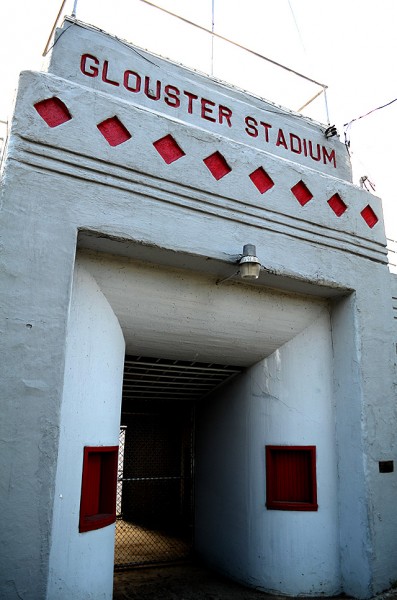 The Home of the Tomcats looks like it has been freshly painted. They built it to last.