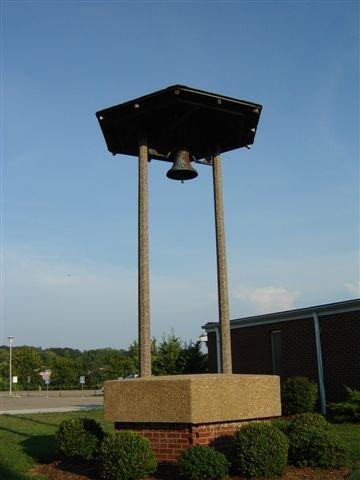 I wondered in my story about the original First Baptist Church if the bell salvaged from a sunken steamboat was still in the 200 Broadway church or if it had been moved. It didn't take long for Mitchell Givens to send me this photo of the bell at the First General Baptist Church. Mitchell, CHS Class of '59, says the bell is attached to a motor and can be rung from inside the church. He and James Baker hooked it up. Bill Reiker was responsible for the brick work.
A bell with a history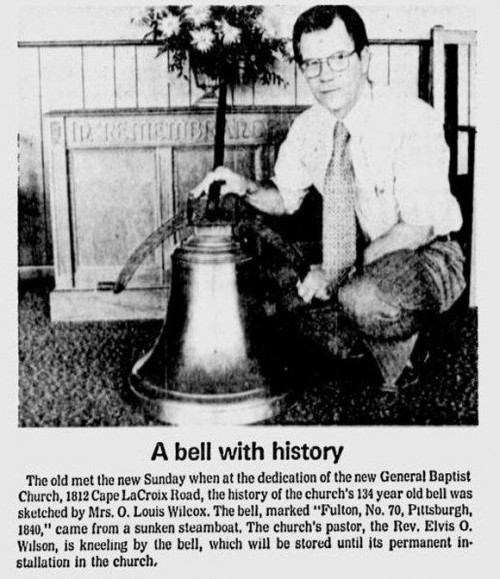 He also sent this clipping. I assume it was from The Missourian.
First Presbyterian Church bell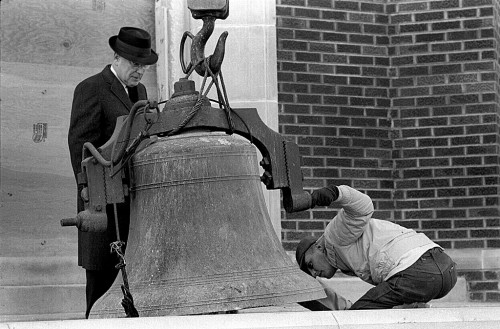 I did another church bell story a year ago when I published photos of the razing of the First Presbyterian Church at the corner of Lorimier and Broadway and its subsequent re-belling.
Trinity Lutheran Church bell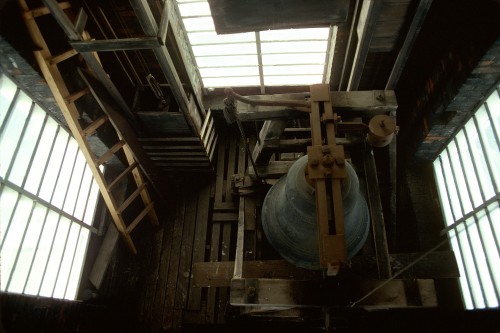 Here are photos taken in the bell tower of Trinity Lutheran Church before it was torn down.