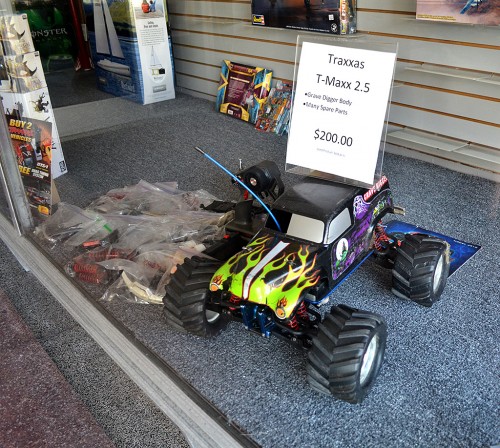 While strolling past a store in Massillon, Ohio, earlier this summer, my eye was drawn to a window display of used radio-controlled (RC) cars. This guy was going for $200. There was another one that was priced at $575.
My first real car (used, of course) was only $1200.
Kid Adam was into these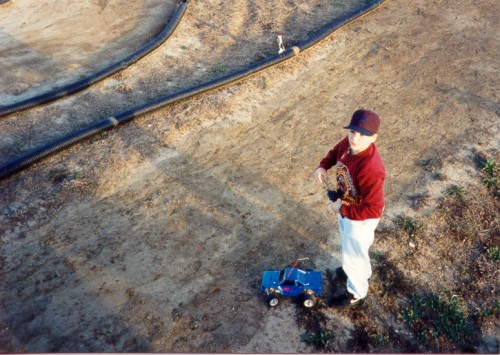 When Kid Adam was about 12, he was into RC stuff big-time. I know he built and raced several models of RC cars, including this one running on a track between Cape and Jackson.
I wonder where they are now?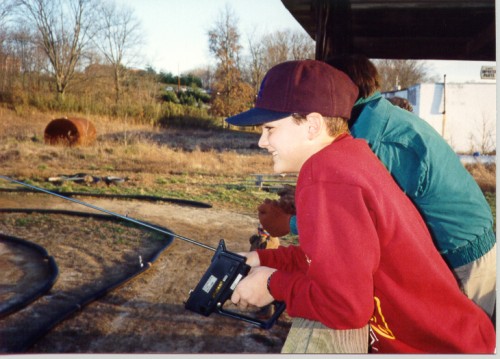 I think he sold his cars when he got older, but if he didn't, it's time for me to go rooting in the attic.