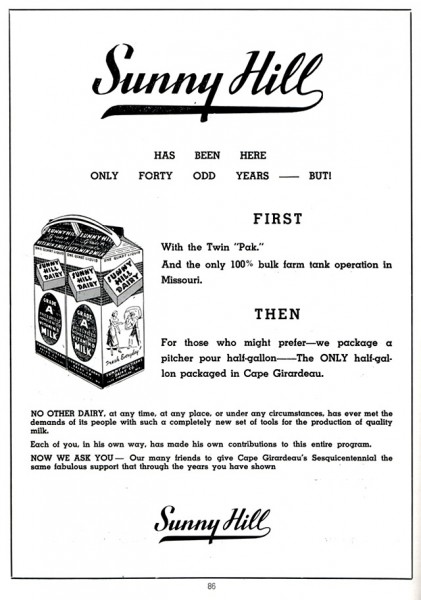 Cape Girardeans had quite a few choices of local milk products in 1956.
Here's a full-page ad for Sunny Hill in the 1956 Sesquicentennial book. Do you remember the plastic "Twin Pak" handles? Were they green?
Schonhoff Dairy Farms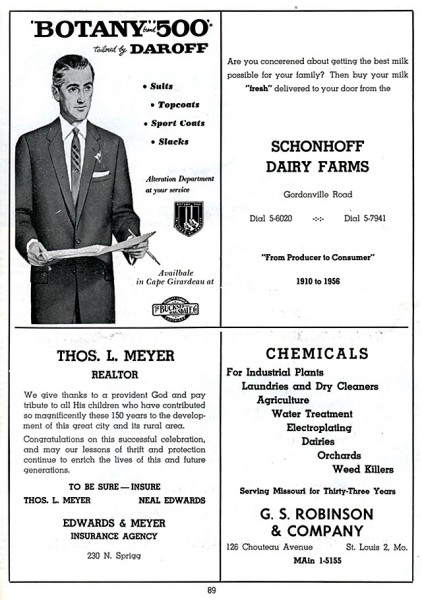 Schonhoff Dairy Farms wanted to know if you were concerned about getting the best milk possible for your family. They'd deliver it "fresh" to your door. I always wonder why people use quote marks for emphasis.
Keeping Pace with Cape Girardeau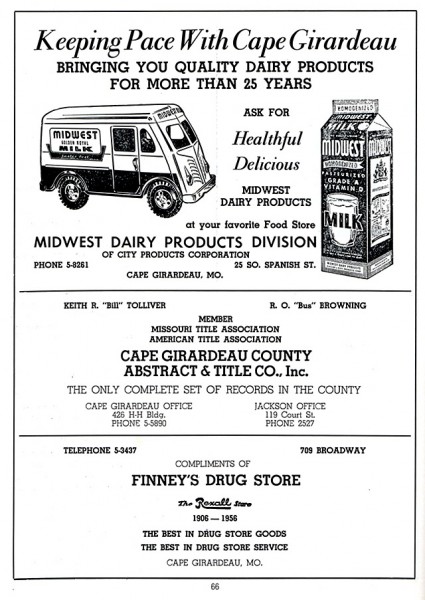 The Midwest Dairy Products Division of City Products Corporation has been bringing you quality dairy products for more than 25 years, they bragged.
Pevely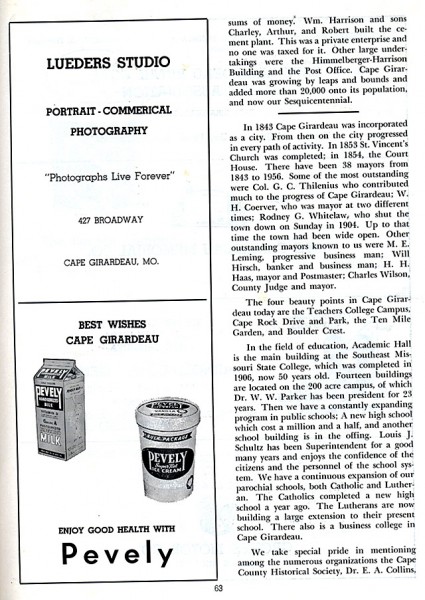 I remember Pevely more for ice cream than milk.
Sugar Creek Creamery
I don't remember them, but they must have the "Cape Girardeau Manufactured Best Cream Butter" because it's in quotes. Suedekum Electronic Supply Company has a pretty fancy type font for their logo.